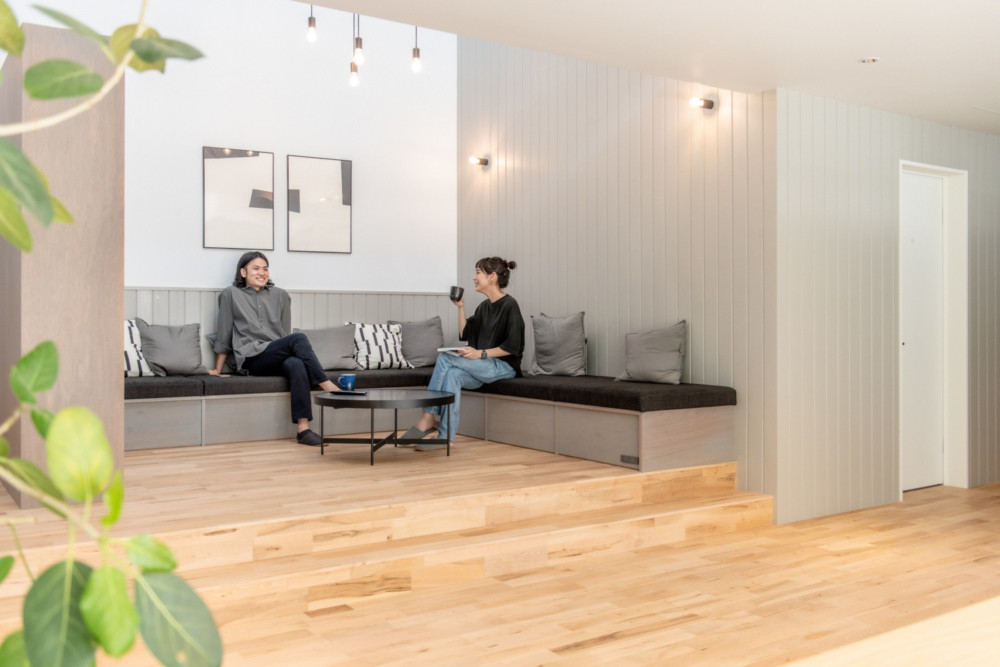 The year 2023 has begun. In order to encourage more people to experience share housing and make their year even more fulfilling, TESEN is holding a "Free Rent Campaign" for all of our share houses! If you're interested in a share house, don't miss this opportunity!
|Campaign Contents

Period: January 1, 2023~March 31, 2023
Rent is free for one month from the day you move in,
only if you apply during the following period!
*For more details, please contact us.
-Line up-
Target Share Houses:HAYA OSAKA・KAE OSAKA ・ZEZE OSAKA・SEN OSAKA
*SEN OSAKA dormitory rooms are not applicable.
**Availability information is current as of Jun 1st.
|Recommended for…
Want to interact with people of different ages, nationalities, and cultures
Living in a space where residents from all over the world gather may change your daily life a little. At a share house, you can interact with people that transcend age, nationality, and culture!
Live alone for the first time
Some people may wonder if this is a share house for their first time living alone, but TESEN's share house has a clear separation between shared and private spaces. So first-timers can start their lives with peace of mind!
Going to Osaka for a new job or a new career
The timing of moving is different for everyone. While one's heart is excited about the new life, one is also a little anxious because it is the first time to live there, although they have been there before on a trip. TESEN is here to support those moving in from other prefectures!
---
To those of you who are interested in share houses.
Why don't you come and live in a share house where you can be stimulated at times, sympathize at other times.
Would you like to live in a share house where you can be in contact with a variety of people and a world you don't know?
We support your challenge!
Come and meet our share house residents!