A place where a wide range of people can have many different relationships.
REVIEW OF SEN OSAKA
Staff
Excellent
There were times when I helped right away when there was a problem.
Atmosphere
Good
There is a wide range of people here, so I think it is a place where you can have many different relationships.
Cleanliness
Good
The staff cleans the room several times a week, but there are many of them, and it's normal for there to be a lot of nails on the floor because of the differences.
Location
Excellent
It is quite quiet at night, so I think I can sleep well every day.
There is also a shopping street nearby where I can buy things at a reasonable price, and there are many stores, so I can live a good life without having to ride the traffic.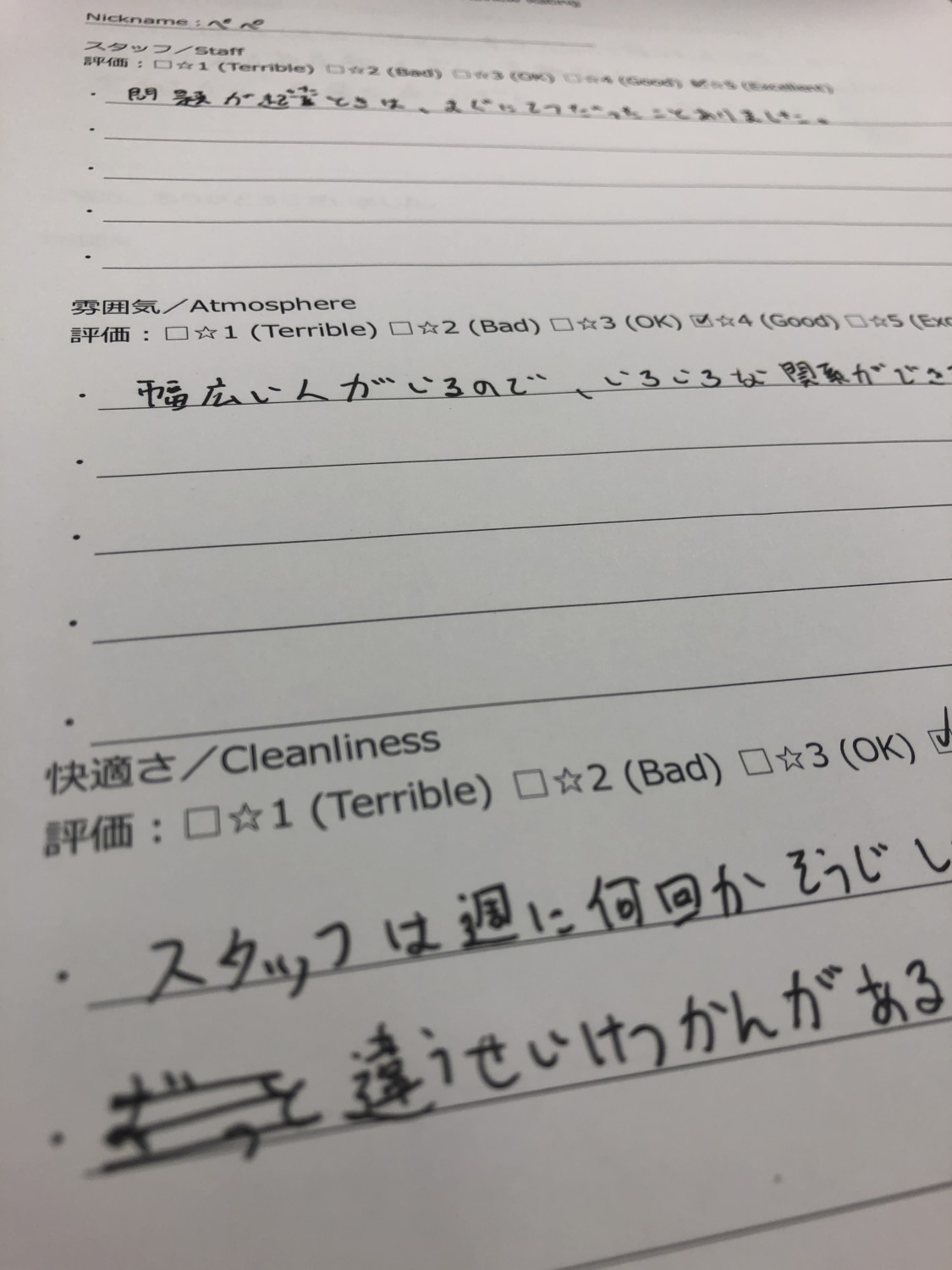 Pepe wrote his review while using katakana, hiragana, and kanji.
He was teased cutely by his share mates. He was loved by everyone. His kind and gentle personality always made me feel relaxed.
How do you make nabe? I was impressed by how she was willing to challenge everything about Japanese culture, even how to make soup stock.
I'll be waiting for you all at SEN!
#CATEGORY : REVIEW / SEN OSAKAについて