Hello, I am Takuya from TESEN share house!
I'm finally able to tell you all about a new project I've been meaning to tell you about!
This project is located in Amagasaki, Hyogo Prefecture, and like the share house HAYA OSAKA , we will be involved in the project as an "outsourced management ".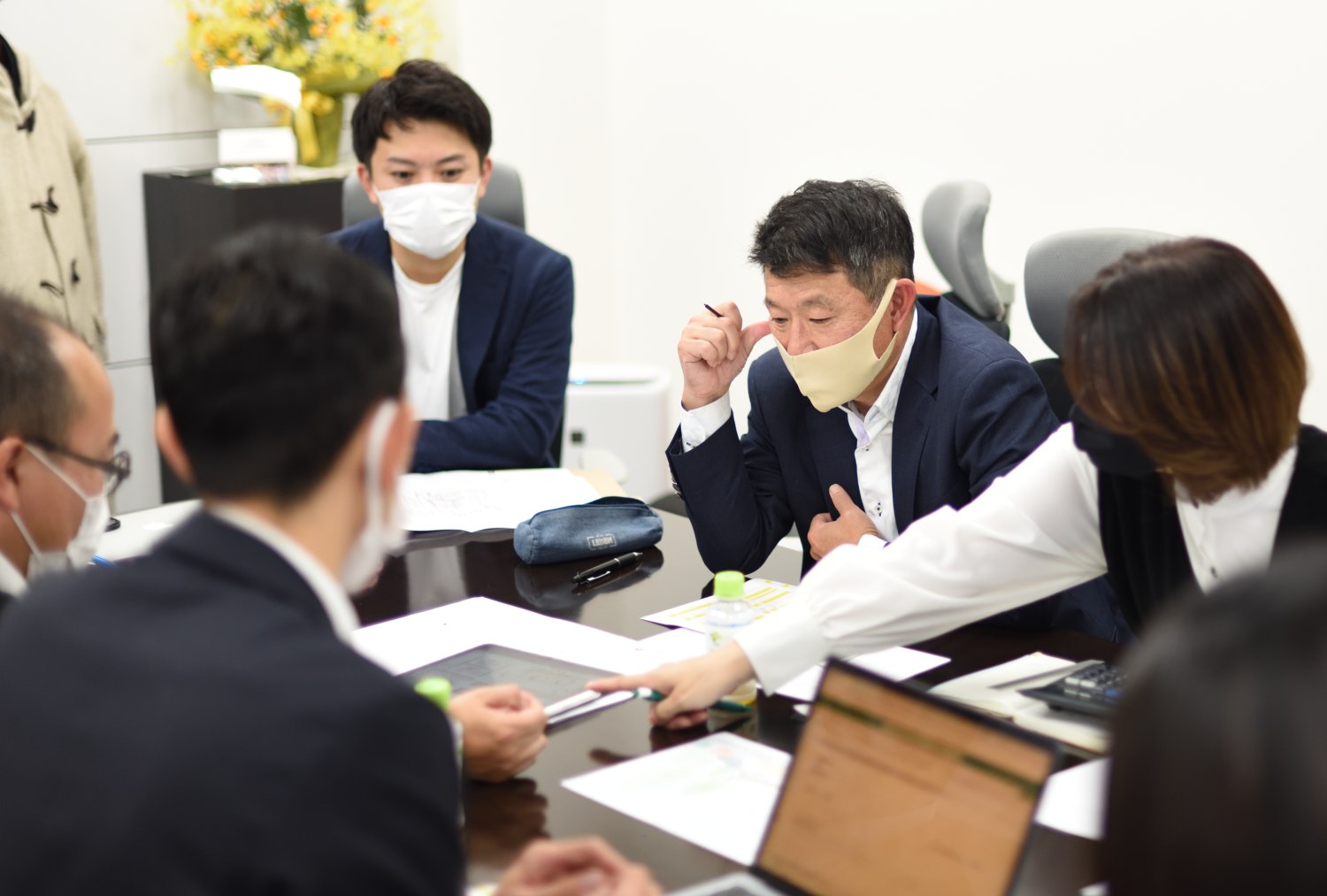 |Creating a share house like never before
TESEN calls "outsourced management" a "Partnership Project".
Together with the owner, the operator, the architect, the builder, and everyone else involved, we create a wonderful space.
The opinions and ideas of various people will create a share house unlike any you have ever seen before.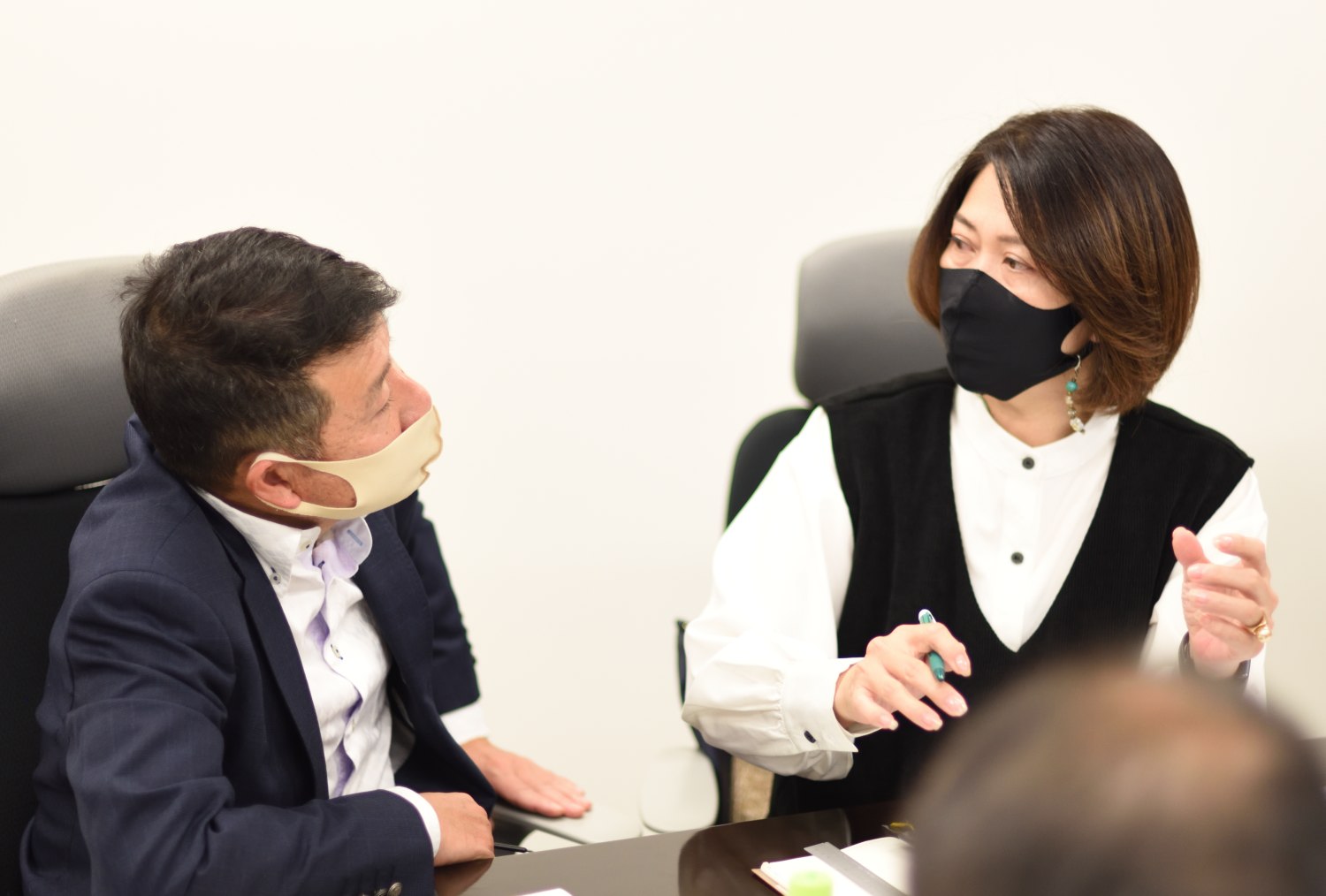 The owner, who is also a partner, attends every meeting.
They seem to look forward to every meeting,
We can really feel their passion for this share house project in Amagasaki, Hyogo Prefecture.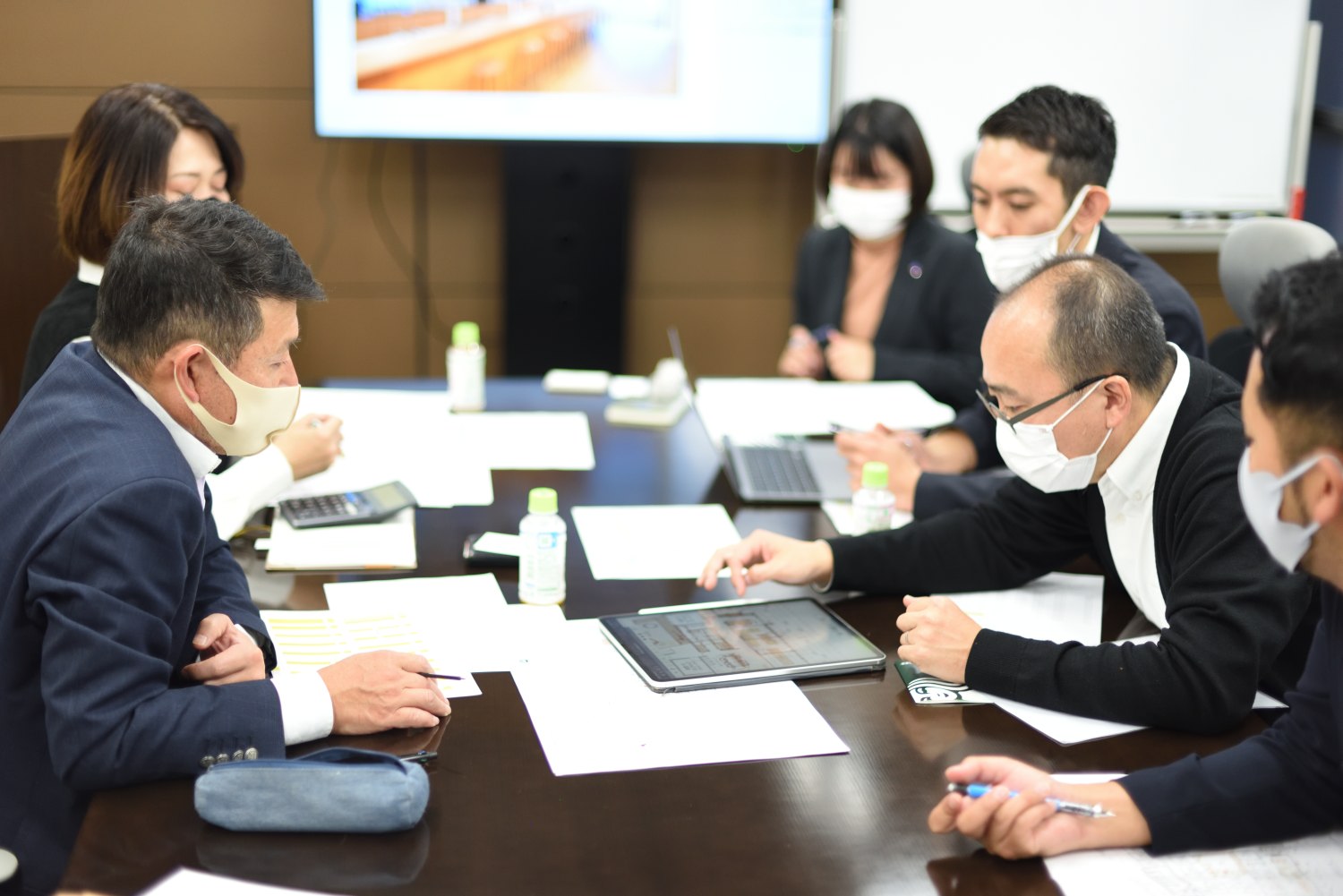 The conversation gets lively, and meetings often exceed three hours. haha
This is proof that we are so focused that we lose track of time.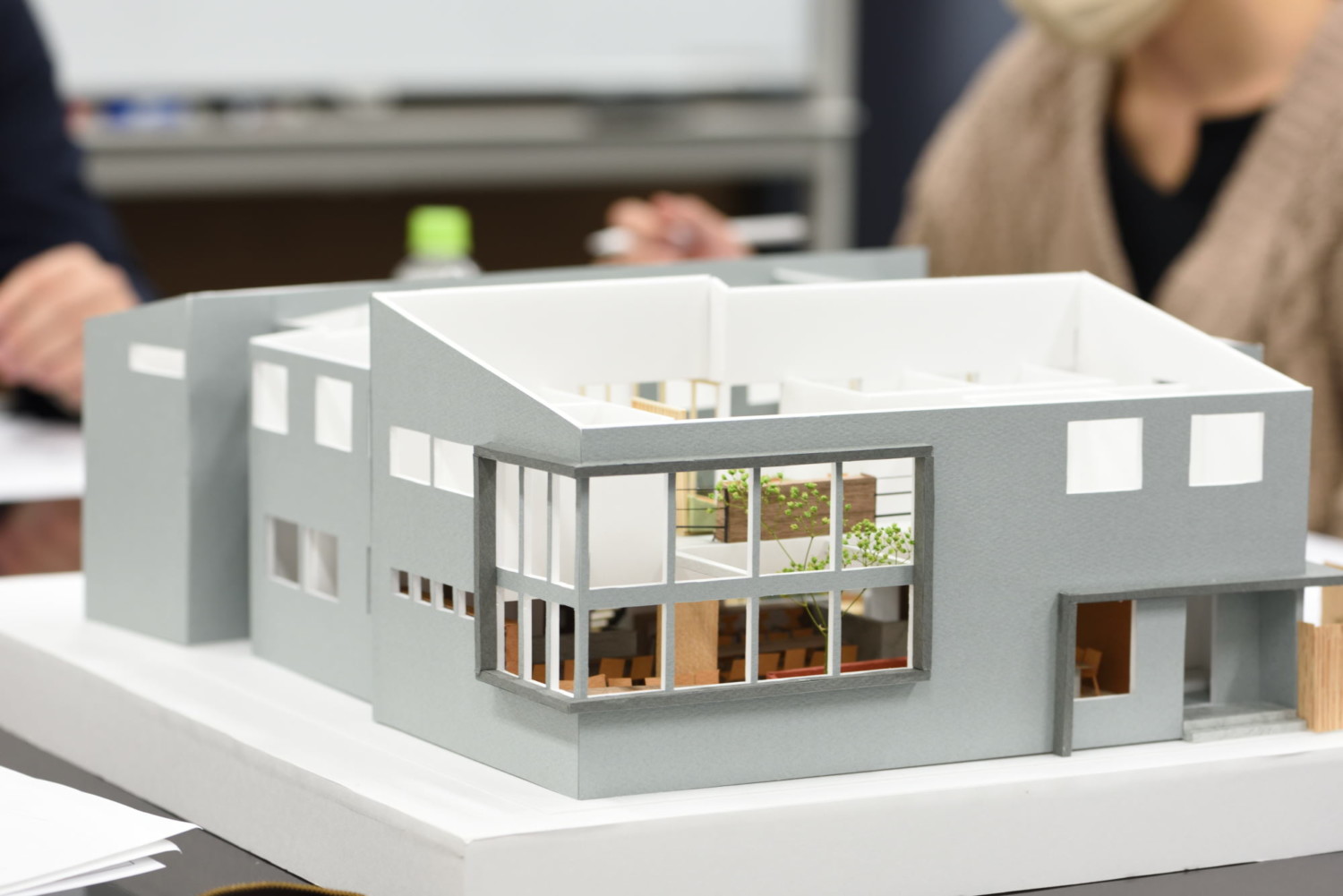 |The conversation is from the resident's point of view!
A model of the share house created by an architect.
The 3D model is better than looking at 2D documents, easier to visualize and imagine life.
I'm sure I'm not the only one who gets excited just by looking at it.
Which room would you like to live in? We had a lot of conversations about that,
"I want to socialize, so I want a room close to the living room!"
"Climbing the stairs is a pain in the ass, so any room on the first floor is fine."
"I want a room on the second floor with a view of the castle."
Thinking from the tenant's point of view is a great way to get the conversation going!
Such conversations may or may not give you hints on how to set the rent!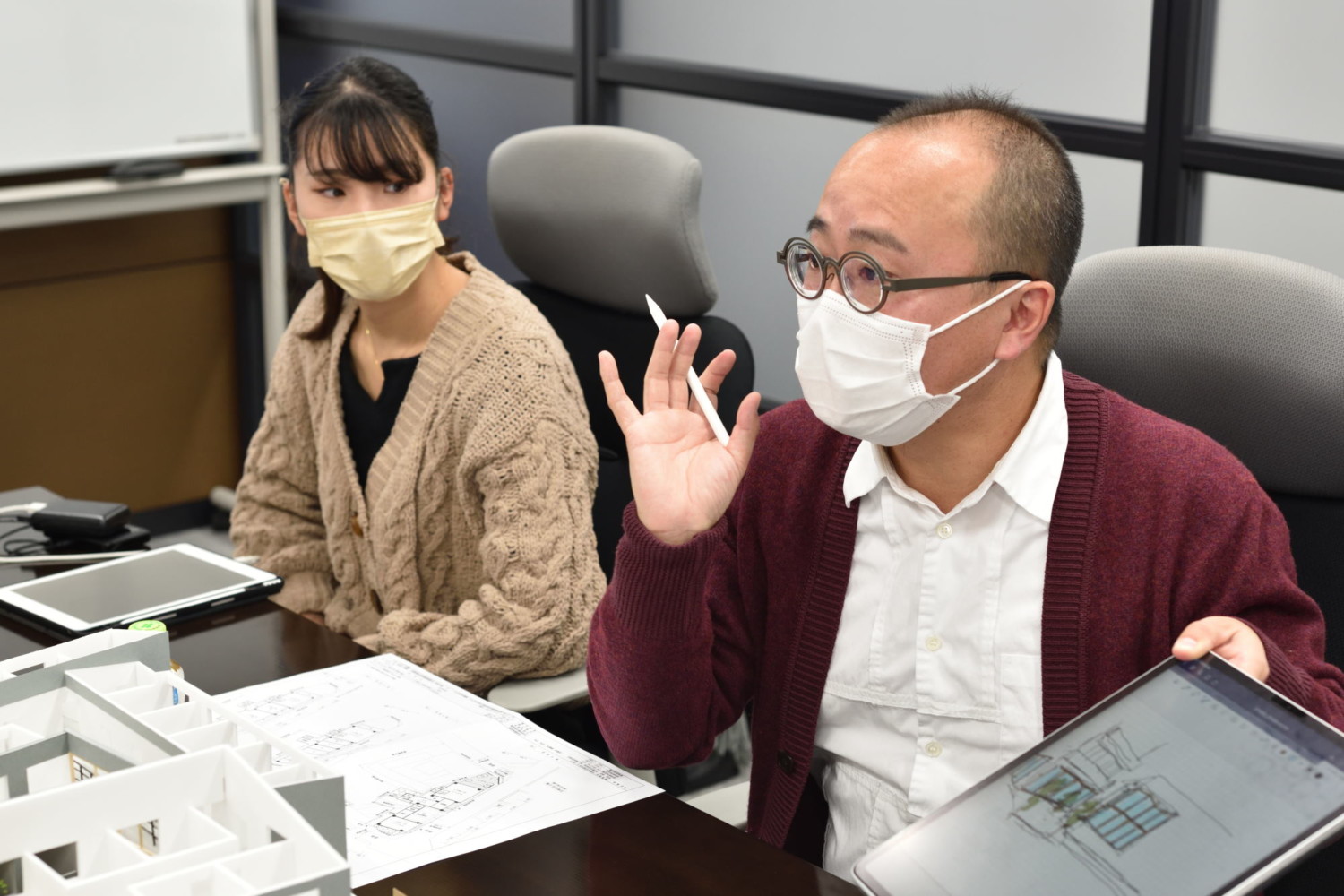 Mr. Nishii of ROOTE Corporation designed this share house in Amagasaki City, Hyogo Prefecture.
I'm always amazed at the ideas he proposes. We're sure you'll be impressed with the stylish share house that you'll want to live in!
We'll be introducing the design of the living room, kitchen, and private rooms soon, so be sure to look forward to it!
We'll be posting more information about the Amagasaki share house on the TESEN blog, so don't forget to check back!