Hostel Mitsuwaya Osaka
~tripadvisor 2018 CERTIFICATE of EXCELLENCE is awarded~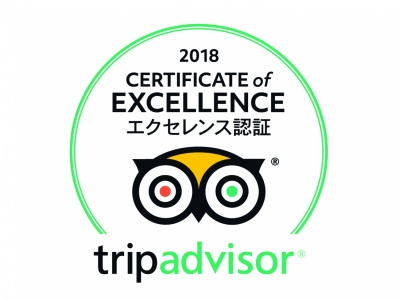 About "CERTIFICATE of EXCELLENCE"

Since 2011, it has been awarded to hospitality facilities that continuously provide the best service worldwide. This certification is awarded to facilities that have consistently earned high ratings over the past year. The percentage is about 10% of all the facilities listed on tripAdvisor.
Mitsuwaya has won CERTIFICATE of EXCELLENCE award continuously for 2 years from last year! We are also highly rated on various other accommodation booking sites.
It is 10 minute walk from Dotonbori and Kuromon Market. It is a guest house where backpackers from all over the world gather. It is convenient to go any sightseeing spot. And also how about cycling to Osaka Castle? (Rental cycle 500 yen a day)
The staff loves talking and traveling! Please feel free to talk to us anythings like delicious local foods and good spot to visit. If you come to Mitsuwaya, your trip will be more interesting.
■Hostel Mitsuwaya Osaka
Website https://mitsuwaya.tesen.jp/
instagram hostel_mitsuwaya_osaka
twitter @Mitsuwaya
Facebook @mitsuwaya