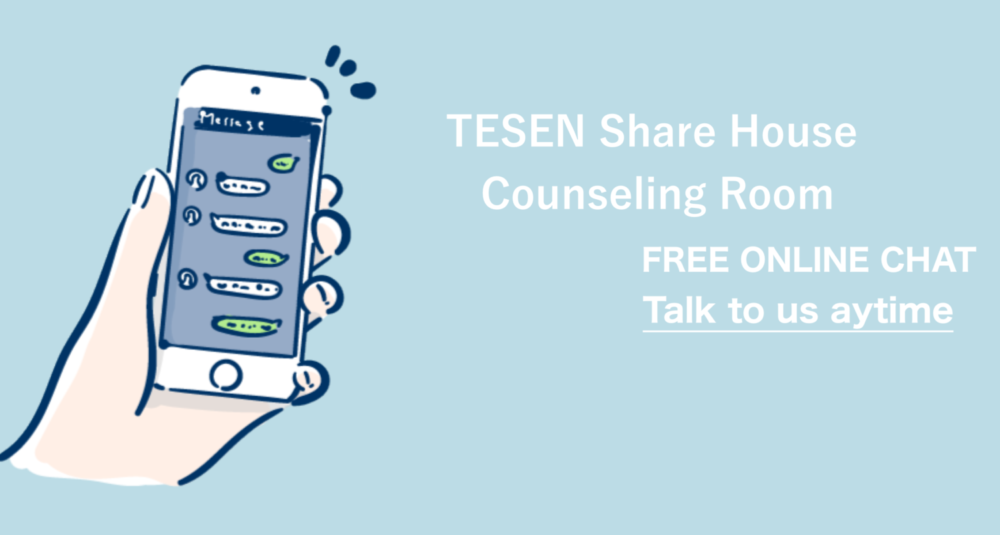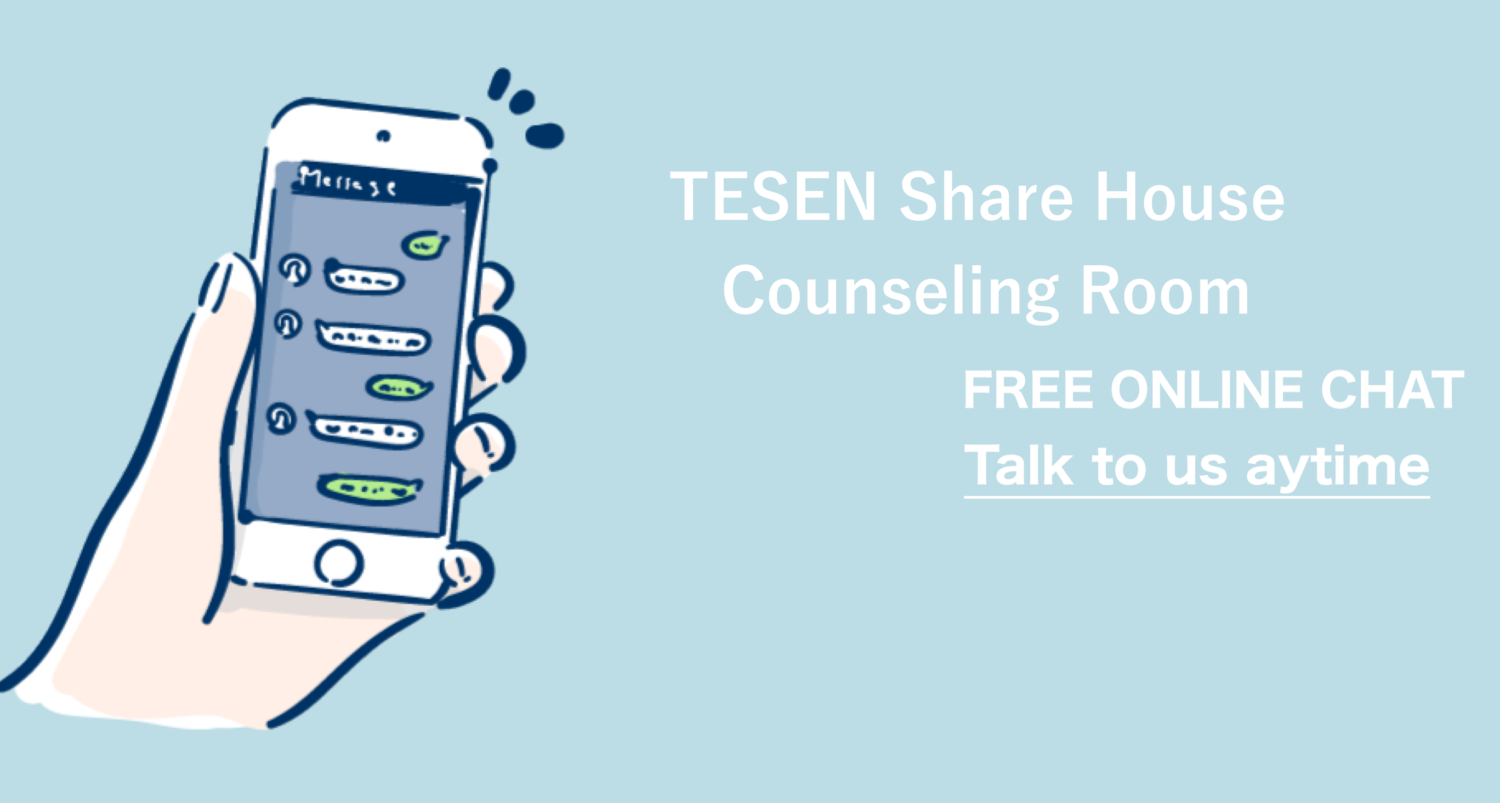 "What's a share house like? "I'd like to live in a share house, but… "I've never lived in a share house before.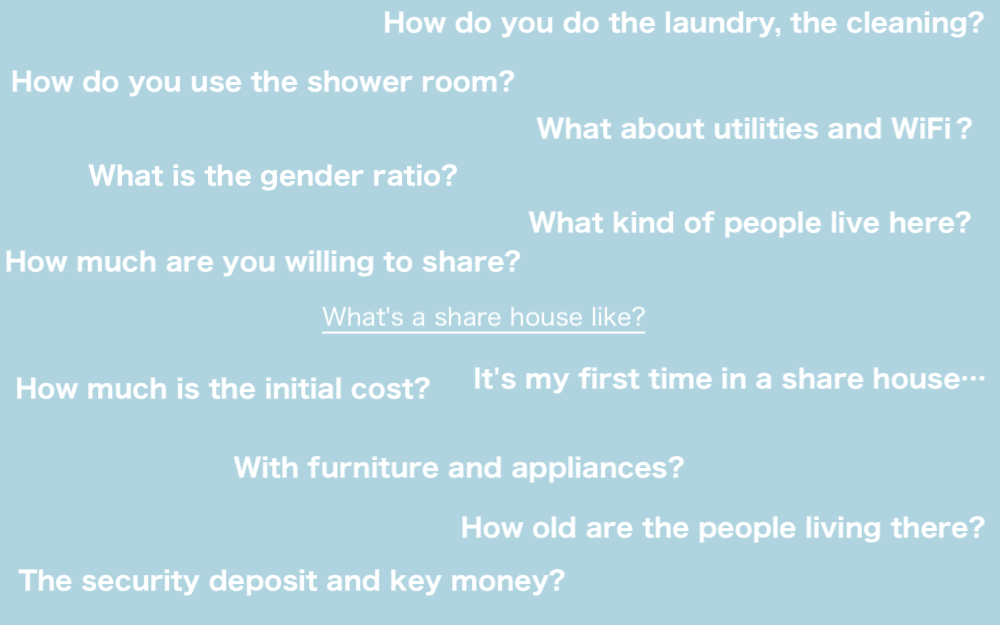 In response to this, we have started a service
that allows you to communicate with our staff via Whatsapp.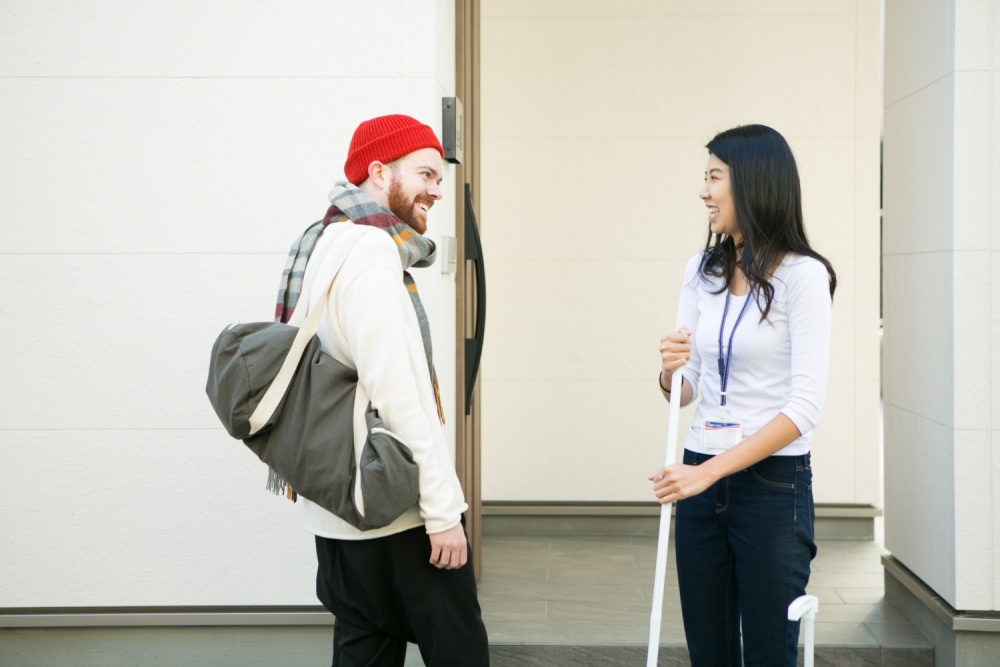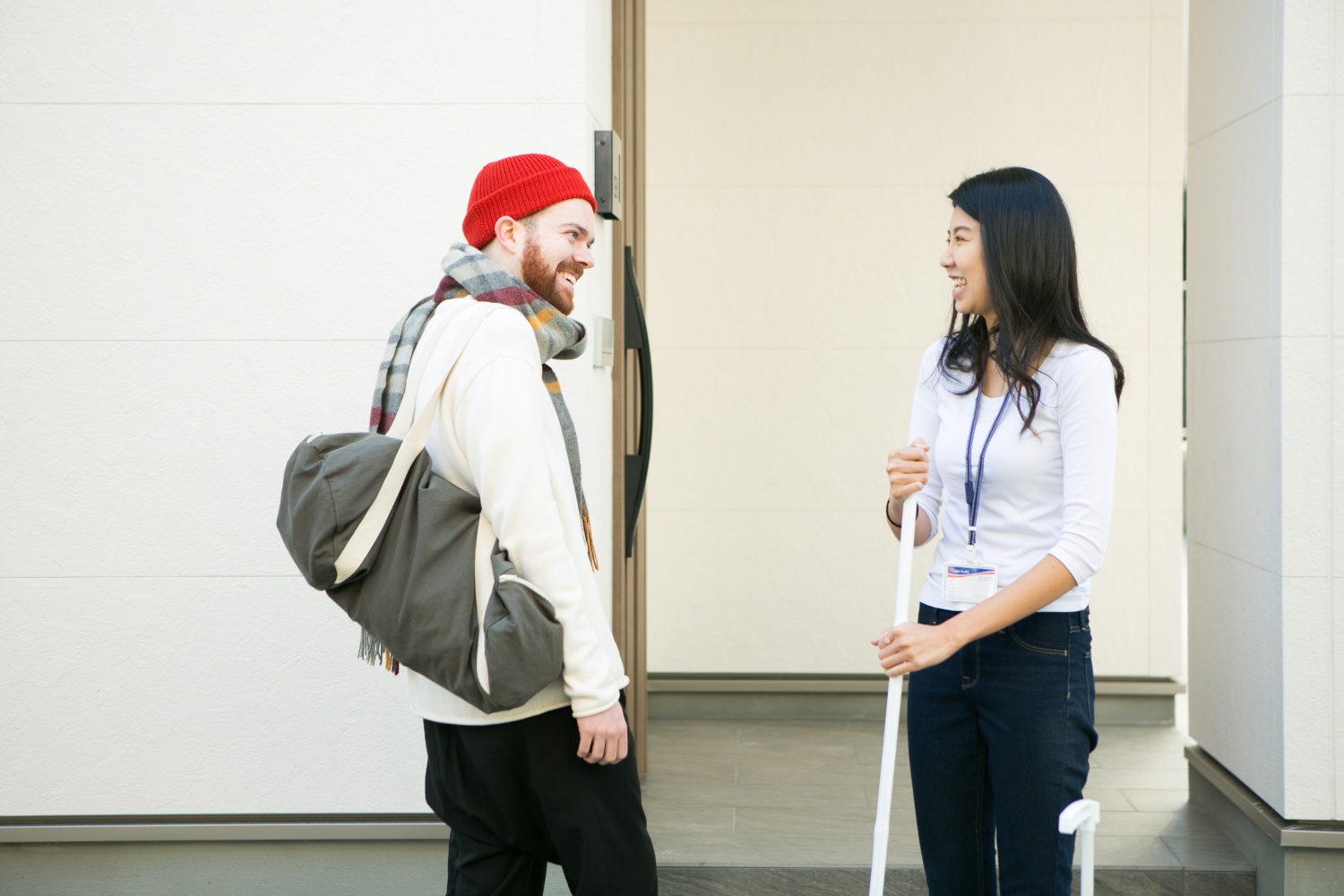 Our staff will reply to each and every message to you alone. Of course, please feel free to ask about other share houses as well. If you have any questions about share houses, please feel free to ask. We look forward to seeing you soon.
|TESEN STAFF
Taka / TESEN Manager / From Osaka, Japan / Chatty and bossy father of two.
Shu/TESEN staff/Osaka-born/Purely indifferent to places that look fun. If you're worried or excited about a share house, please throw it all at me.
Takuya / TESEN Staff / Born in Nagano / My policy is to value "harmony among people" and not to make waves. I will answer your questions in a relaxed atmosphere and at a relaxed pace!
|How to use
Step1

+81 6-6949-8553
Step2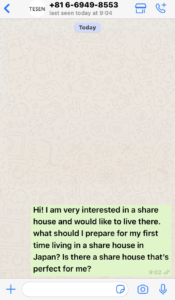 Then, enter your message!
*If you would like to visit the property, please let us know the name of the property, your age, and the date you would like to visit.
|Notes on Use
Hours: Every days/9:00~18:00
※Please note that the consultation is limited to the choice of a share house in our company.
※Please note that we may take up to 3 hours to respond to your inquiry,
depending on the volume of inquiries and the volume of traffic.
※We will not use the personal information and photo data you have sent us except for the purpose of this service.