Hello, this is SHU, a TESEN staff member, and we are running out of private rooms left at SEN OSAKA!
Recently, we've had an American🇺🇸, a German🇩🇪, a Hong Konger🇭🇰, a Filipino🇵🇭, and a Frenchman🇫🇷 move in, and the SEN OSAKA is getting crowded!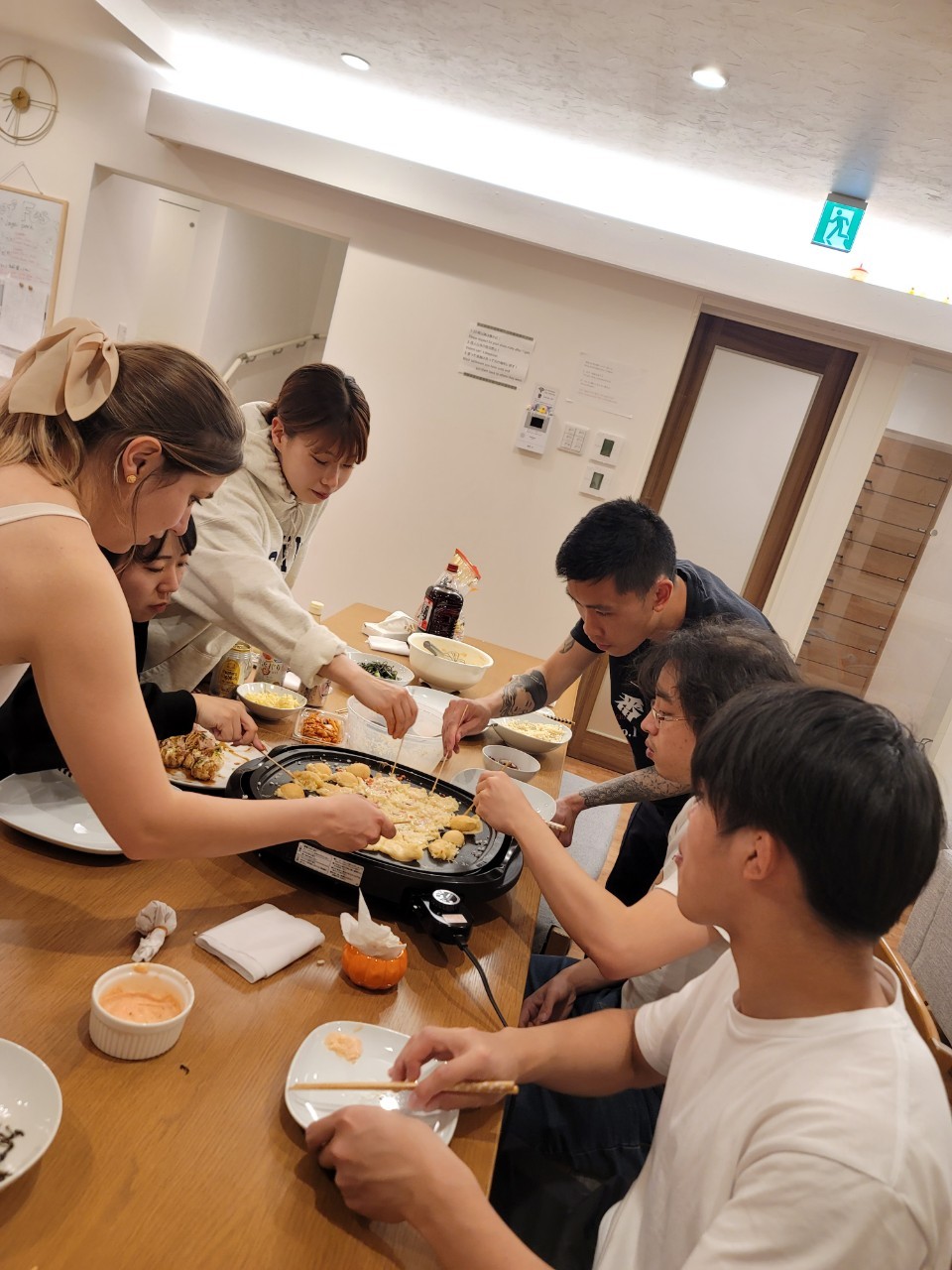 The eyes of everyone making takoyaki are quite serious😋, and takoyaki made by share mate tastes the best!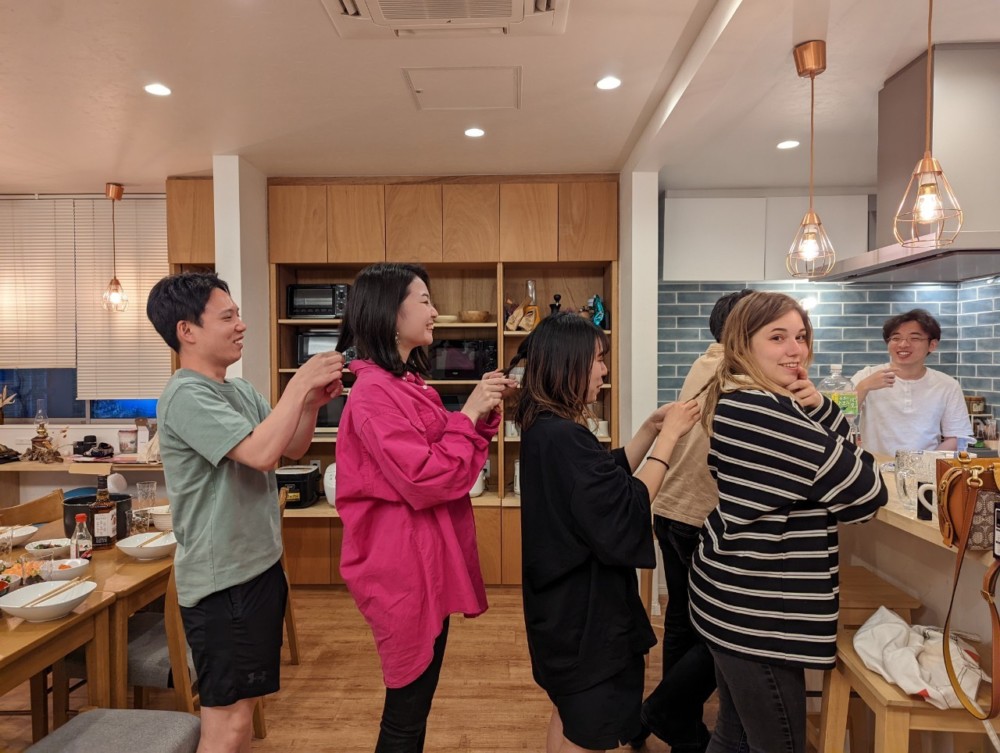 Is this a three-part hair dresser class? Every time I go to the living room, something is going on😂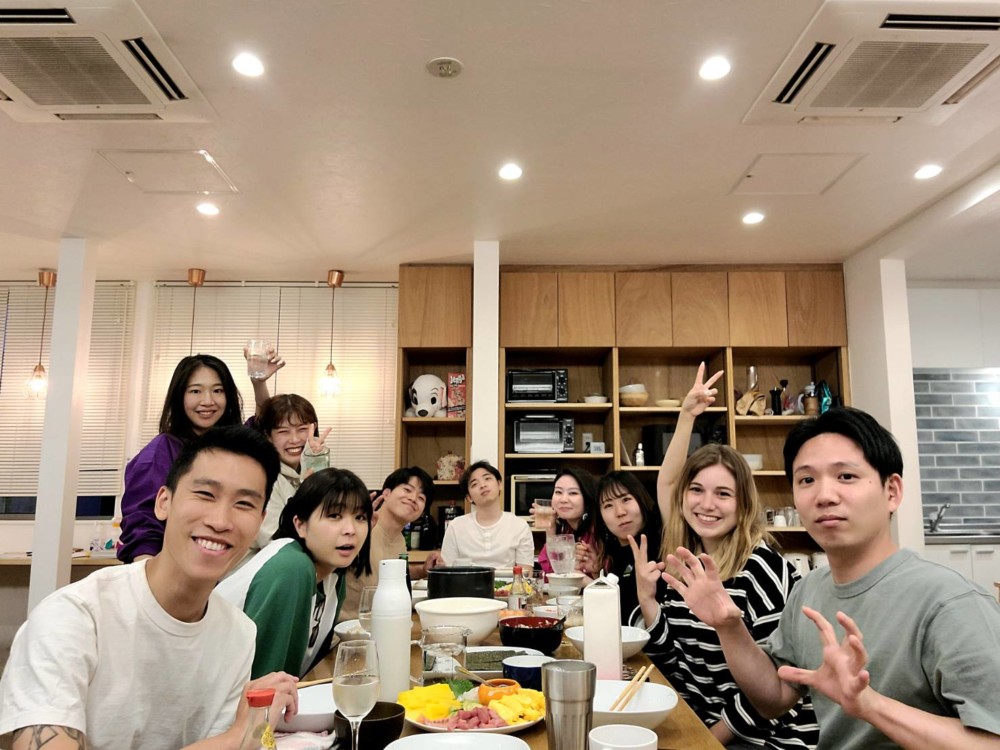 そAnd I want to tell you out loud, once you move in, you will absolutely fit in right away! Everyone really seems to be having fun every day✨!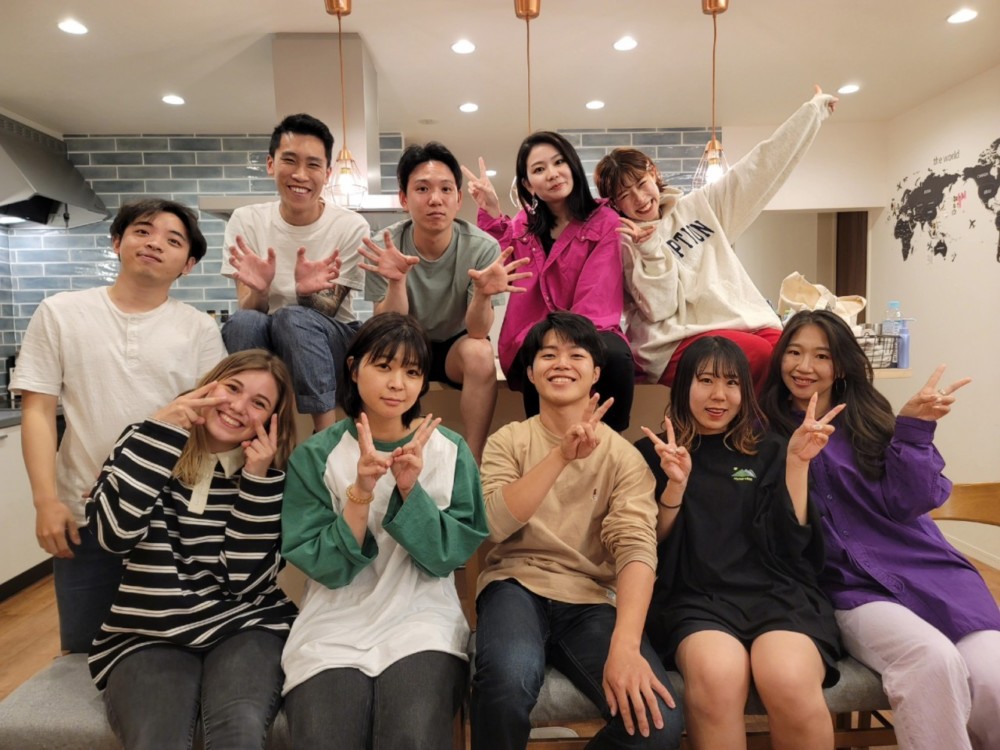 Our usual spot at SEN for a group photo sitting at the counter! Really nice photo!☺️
#1 private room for men left.
#2 private rooms for women left.
If you are interested, please hurry and contact us on LINE or by form♪