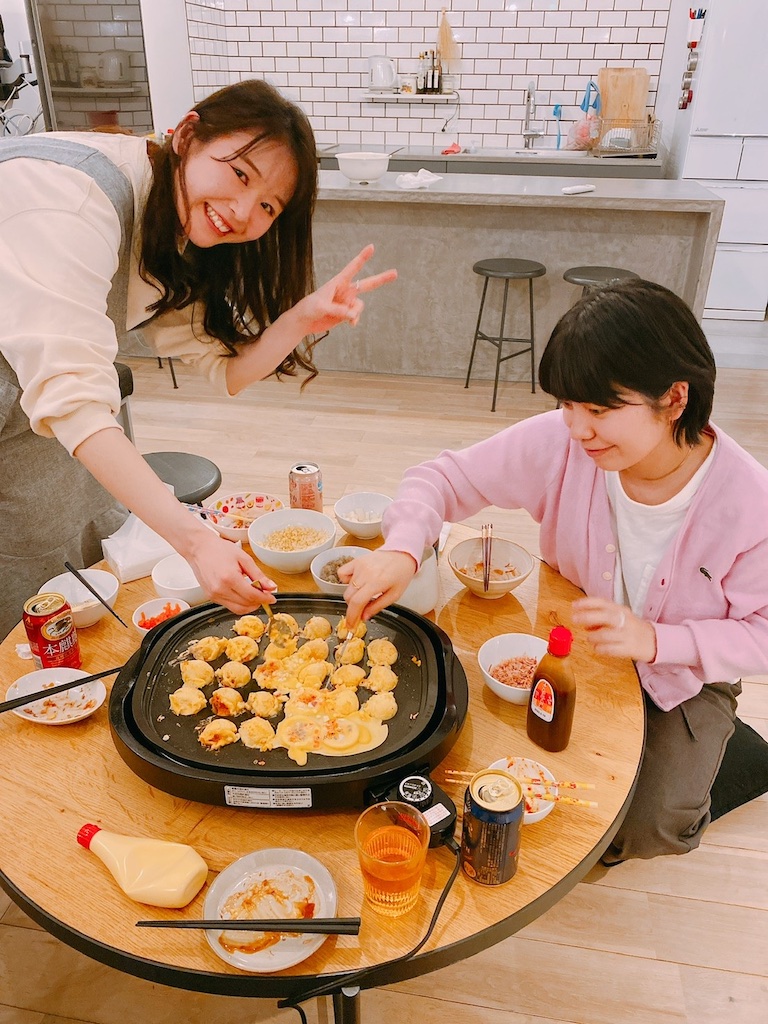 Spring is the season of encounters. New members have joined ZEZE OSAKA and the atmosphere is fresh and new.
This photo shows the welcome party for new members. I chose this picture as our "Photo of the month" because we thought it was a scene where she (pictured left), who was nervous about her first time in a share house, was able to quickly become closer to her other share mates.
TESEN share houses often hold welcome parties for new members!
This one is sure to bring us all closer together!