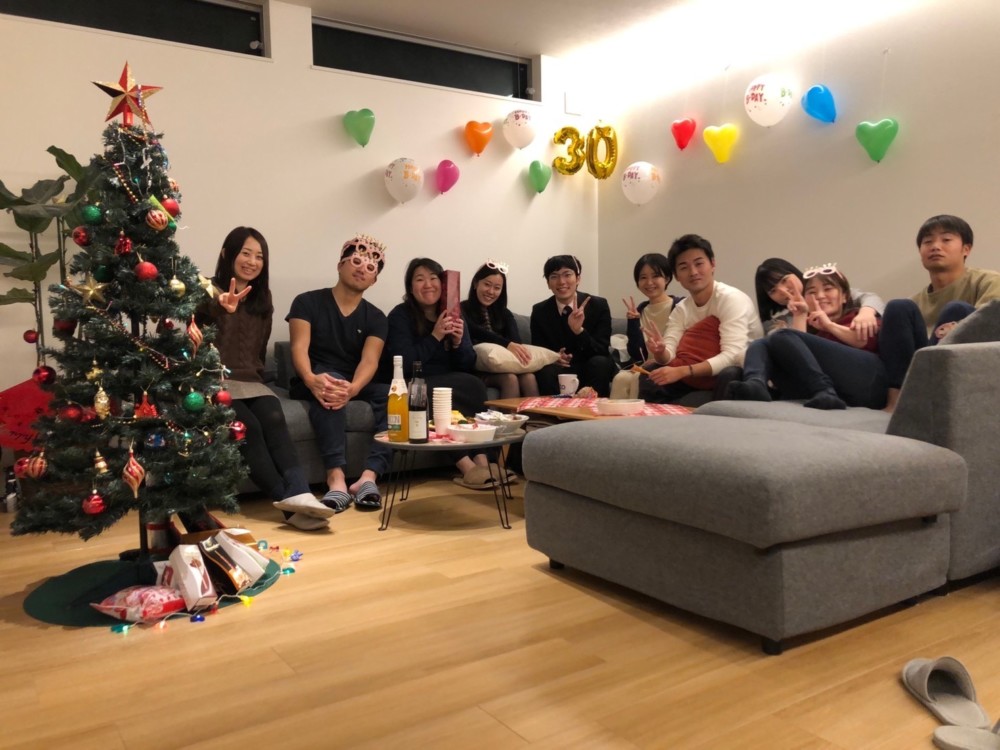 Birthday celebrations at the share house are always a surprise. When he came home from work as usual, the lights in the living room were not on, even though it was nighttime. When he opened the living room door, the lights popped on and at the same time a chorus of Pappy Birthday started. I finally realized that they were celebrating my birthday, and this is the commemorative photo they took.
I want to make people happy! I chose this wonderful photo as "Photo of the month" because I could sense such a feeling from the people living in the share house KAE OSAKA.
As we grow older, we celebrate birthdays less and less, but to be able to have them celebrated in this way is what makes a share house so great!