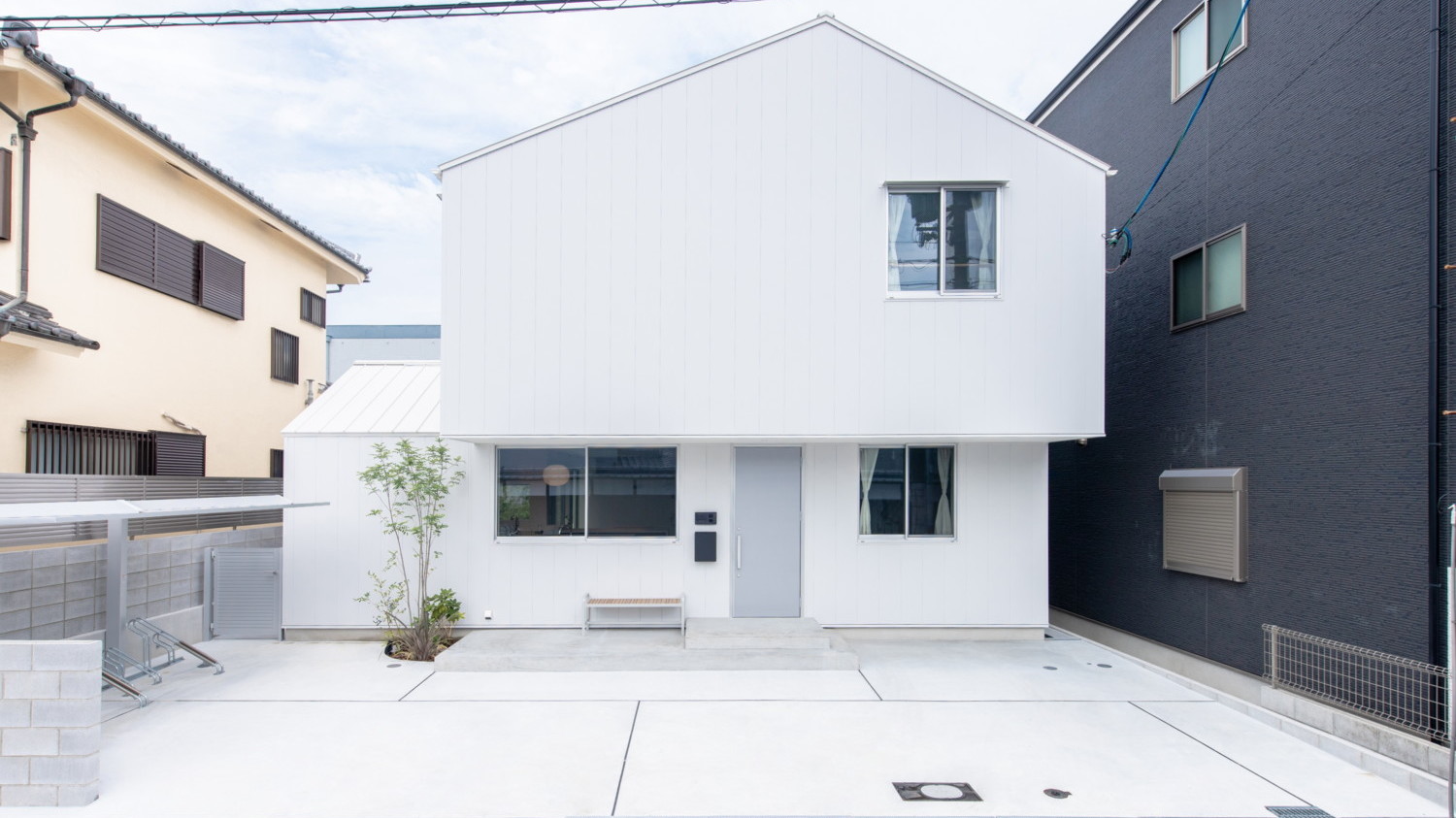 Share House HAYA OSAKA was featured on 『architecturephoto.net』, the web media about architecture, art, and design.
"Weave your days"
Designer's share house HAYA OSAKA will make your days shine. Courtyard with a terrace, dining kitchen that connects to the terrace, living room with colonnade, and library space with sunlight. You will feel the changing seasons from the breeze, the scent of earth, and the warmth of the sun.
There is also a comment from SWING, who designed HAYA!
公私の距離感のグラデーションをどのように建築計画に反映するか?
「住人同士 / シェアハウス / 街」 といったつながりを設定し、プランの推敲を重ねました。

奥行方向が長い敷地形状を生かし、建物配置をL字型とすることで出来た中庭を、住人たちが自由に使える外部空間として位置付けました。菜園などができる余白を残した中庭からパーゴラのある開放的なテラス、そして床レベルを下げてテラスに近づけたダイニングスペースが繋がり、屋内から屋外へ自然に流れるような居場所の構成を試みています。

また、立体的で奥行き感のある場の構成や見え方、階段の上下移動の視線の動きにも配慮し、中間領域や移動空間も居場所になるようスタディコーナー、ライブラリーコーナー等の様々な居場所を点在させています。

–excerpt from architecturephoto.net–