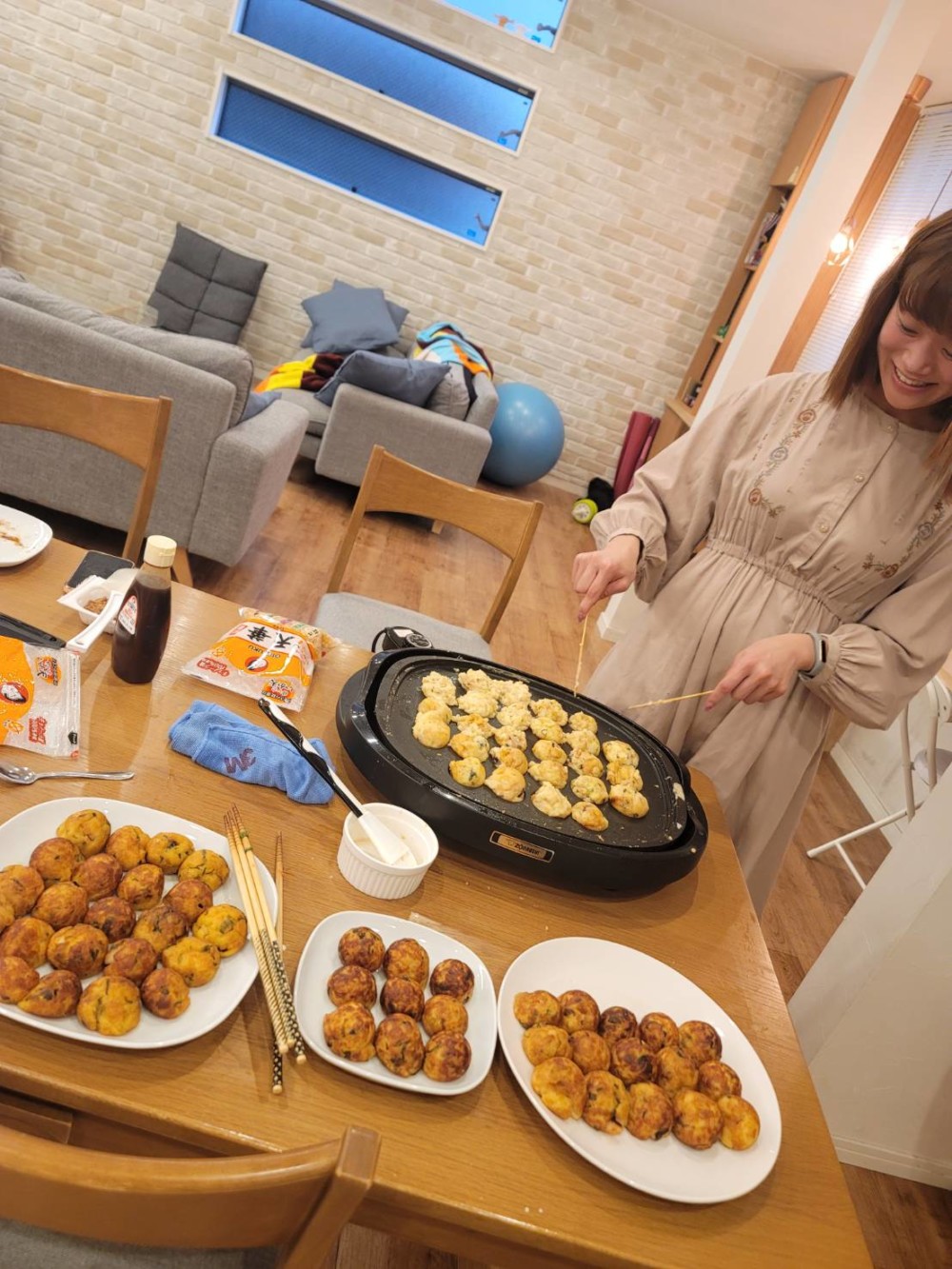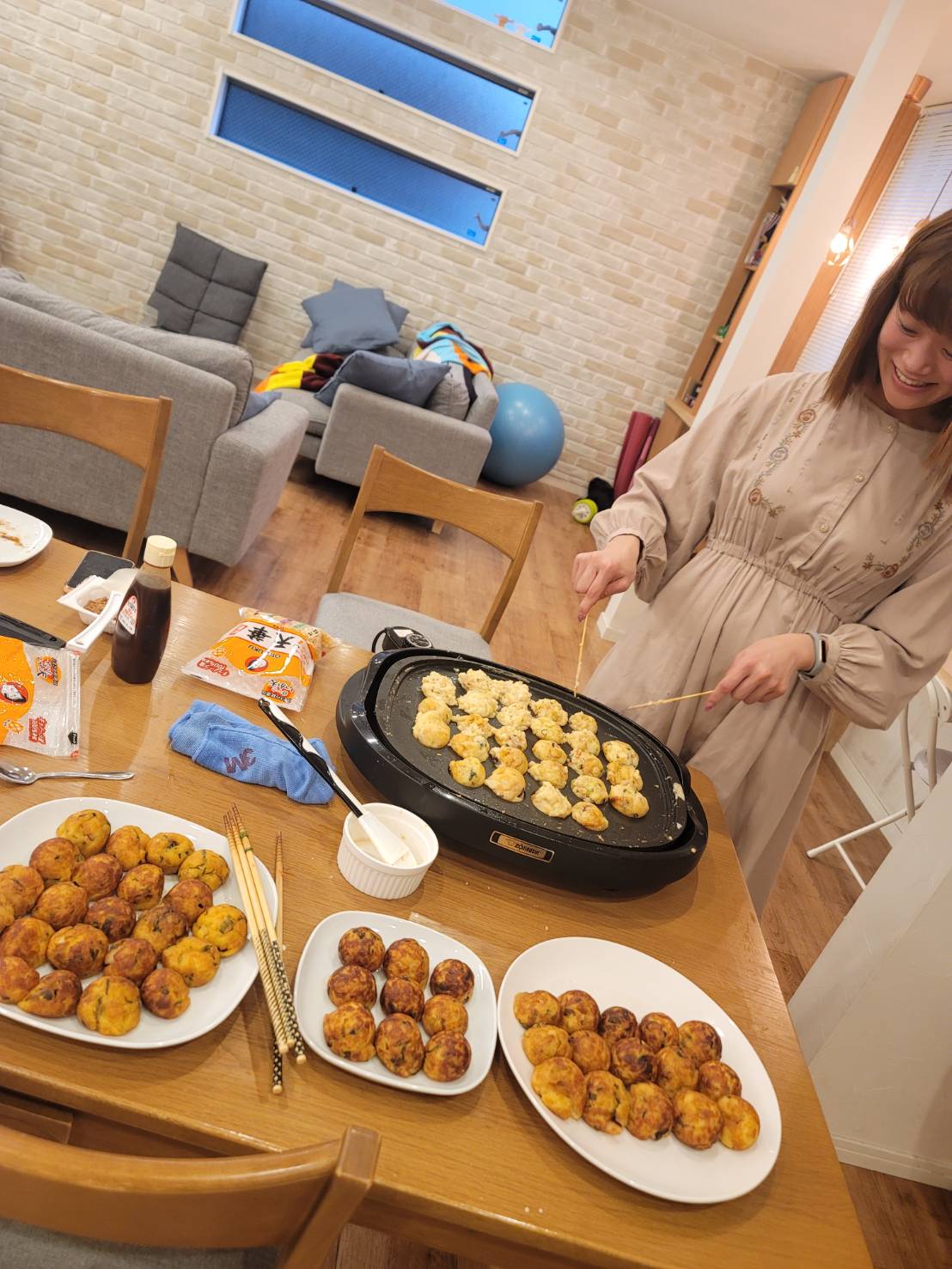 One weekday evening, a picture was sent to the SEN OSAKA group LINE with the words, "Takoyaki available!
Not only was she making lots of takoyaki and waiting for her share mates to come home, but she was also thinking of them when she did something, which is why she was able to call out to everyone so naturally!
I selected this wonderful photo as "Photo of the month" because I could feel such kindness from her.
Hope you can get a feel for the TESEN share house!