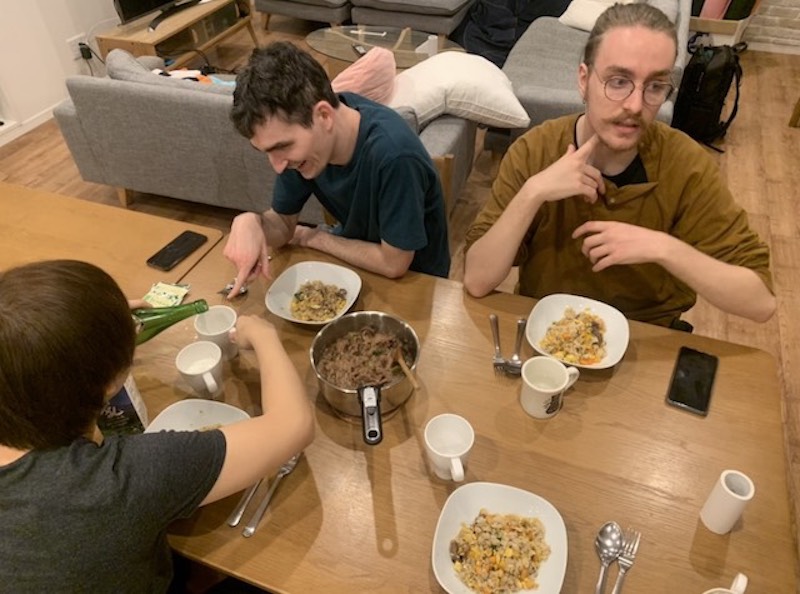 In the evening, as he was looking in the refrigerator in the kitchen and thinking, "What am I going to eat today?" One of my share mates asked me, "Do you want to cook something with me?
He loves to cook, so he asked a few people to join him in making fried rice and simmered vegetables! I chose this moment, which would never happen living alone, as "Photo of the month" because I thought it was so wonderful and unique to a share house.
Food eaten together tastes good, doesn't it! SEN OSAKA has many foreign residents, so it's great to be able to eat food from all over the world!