It's been a month since he moved out of SEN OSAKA.
And there he is, relaxing on the sofa as he used to do ..
On the dining room table, there is a letter to his share mates.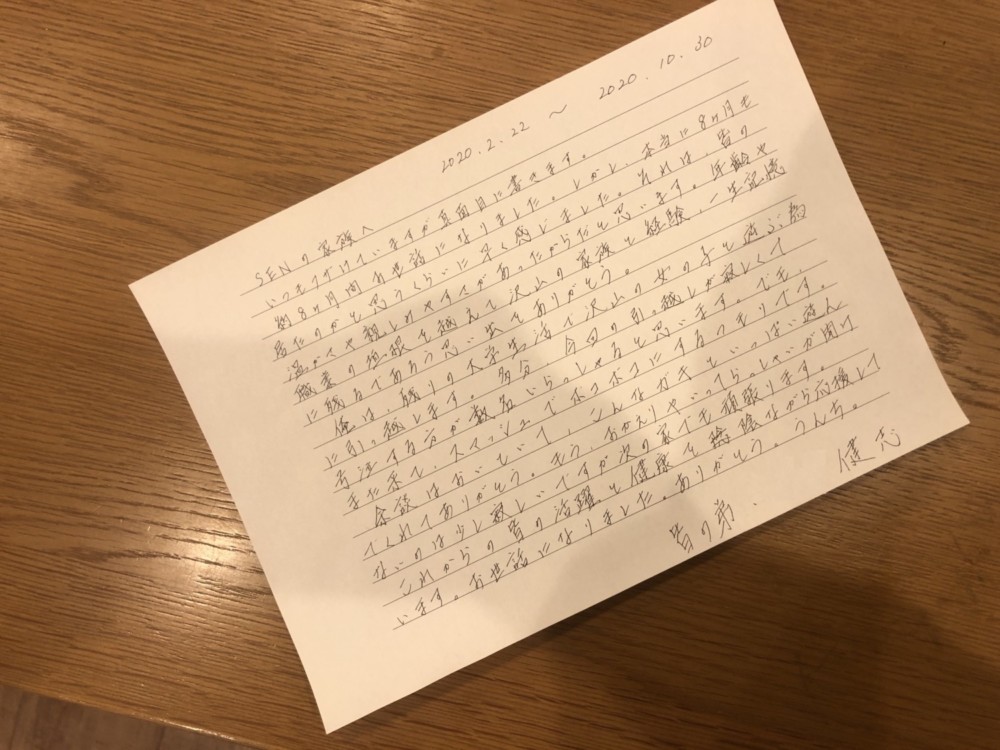 His shyness is typical of the youngest child.
Even after moving out, he continues to visit and connect with his share mates.
It's a true testament to how lucky we are to live in a share house.
Whenever you get lonely, come home.
He's everyone's little brother.