Hi, I'm SHU, a TESEN staff member.
It's starting to look
The cherry blossoms that can be seen from the library space of ZEZE OSAKA are in full bloom.
March 29, 2021. 2pm. Full bloom! That's it!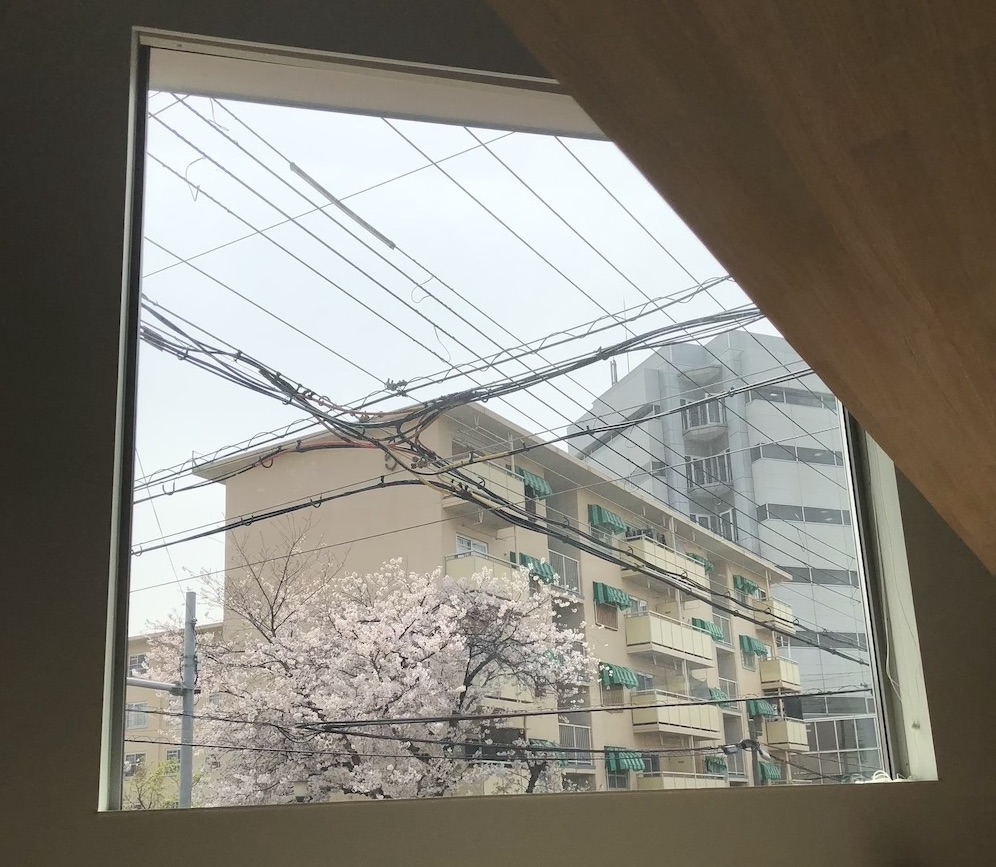 The first Grand Prize for the house I want to live in when the cherry blossoms bloom is ZEZE OSAKA.
And thanks to you, there are only a few rooms left at ZEZE OSAKA.
Please contact us for the cherry blossom status and availability for room.