Staff member TAKUYA has chosen this photo of ZEZE OSAKA as "Photo of the Month" for the TESEN share house.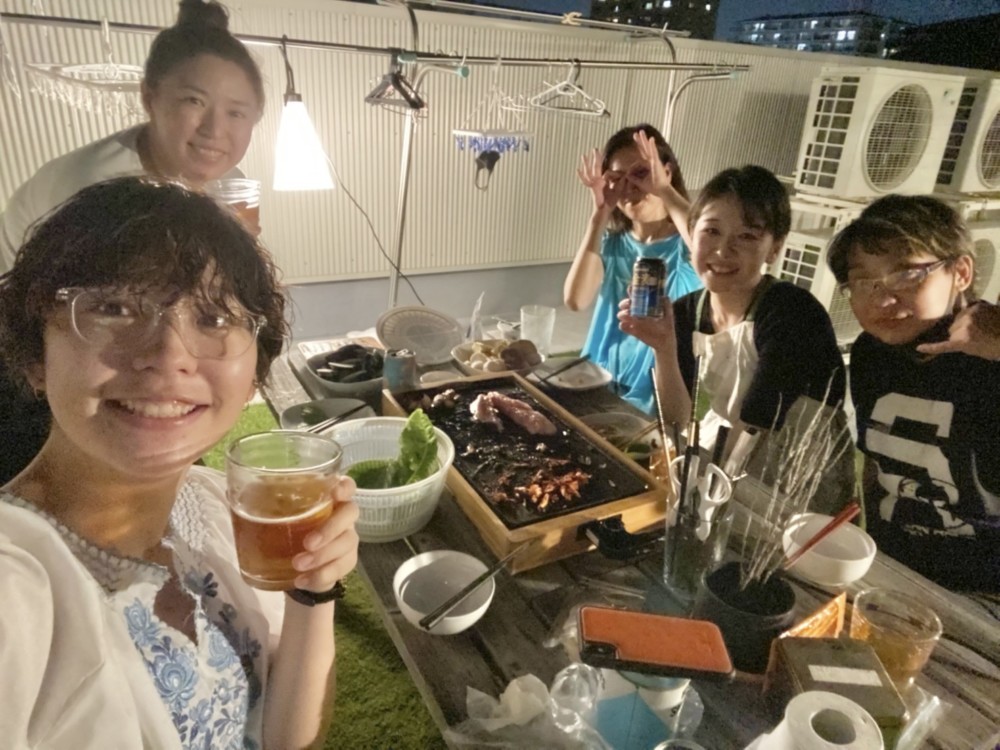 The title is…
"Rooftop BBQ under the night sky"
As you may know, ZEZE OSAKA has a rooftop, and it's great to be able to have a BBQ with your share mates under the summer night sky. It was a farewell party for one of the residents, and there was even a resident who rushed over during her break from work.
I hope you can get a feel for the TESEN share house!