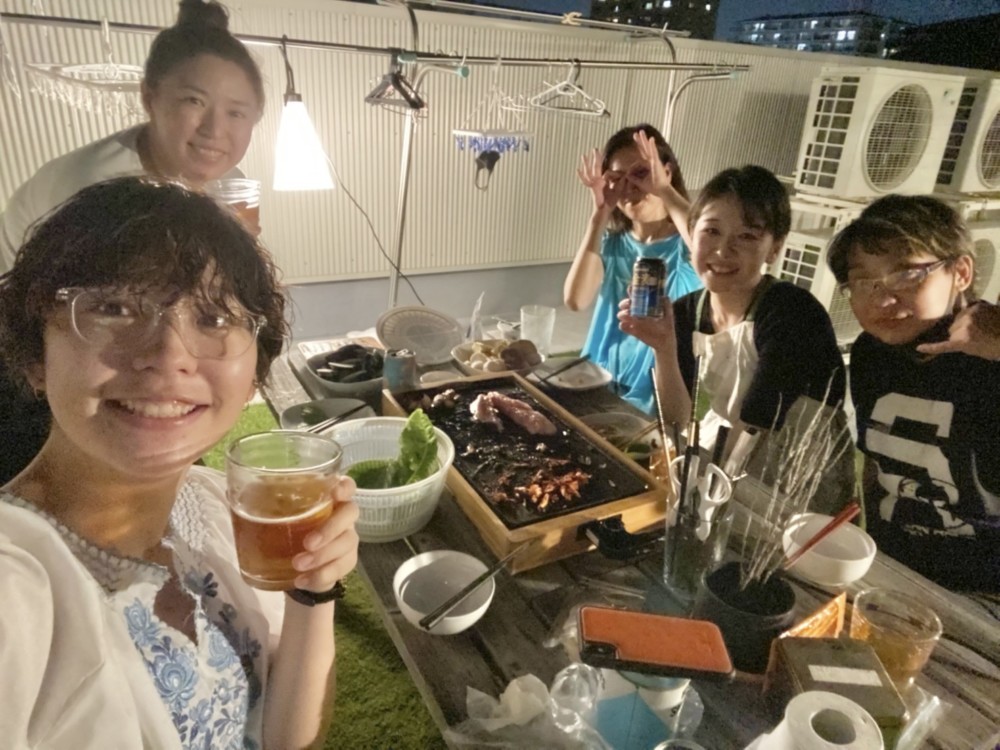 A farewell party for one of the residents was held on the rooftop of ZEZE OSAKA. With so many people living in a share house, it can be difficult to schedule events, but the resident at the front of the line was able to make it while on a break from work!
Want to send off the members who spend time with! I chose this photo as our "Photo of the Month" because I thought it was a wonderful photo that conveys such a feeling.
I hope you can get a feel for the TESEN share house!