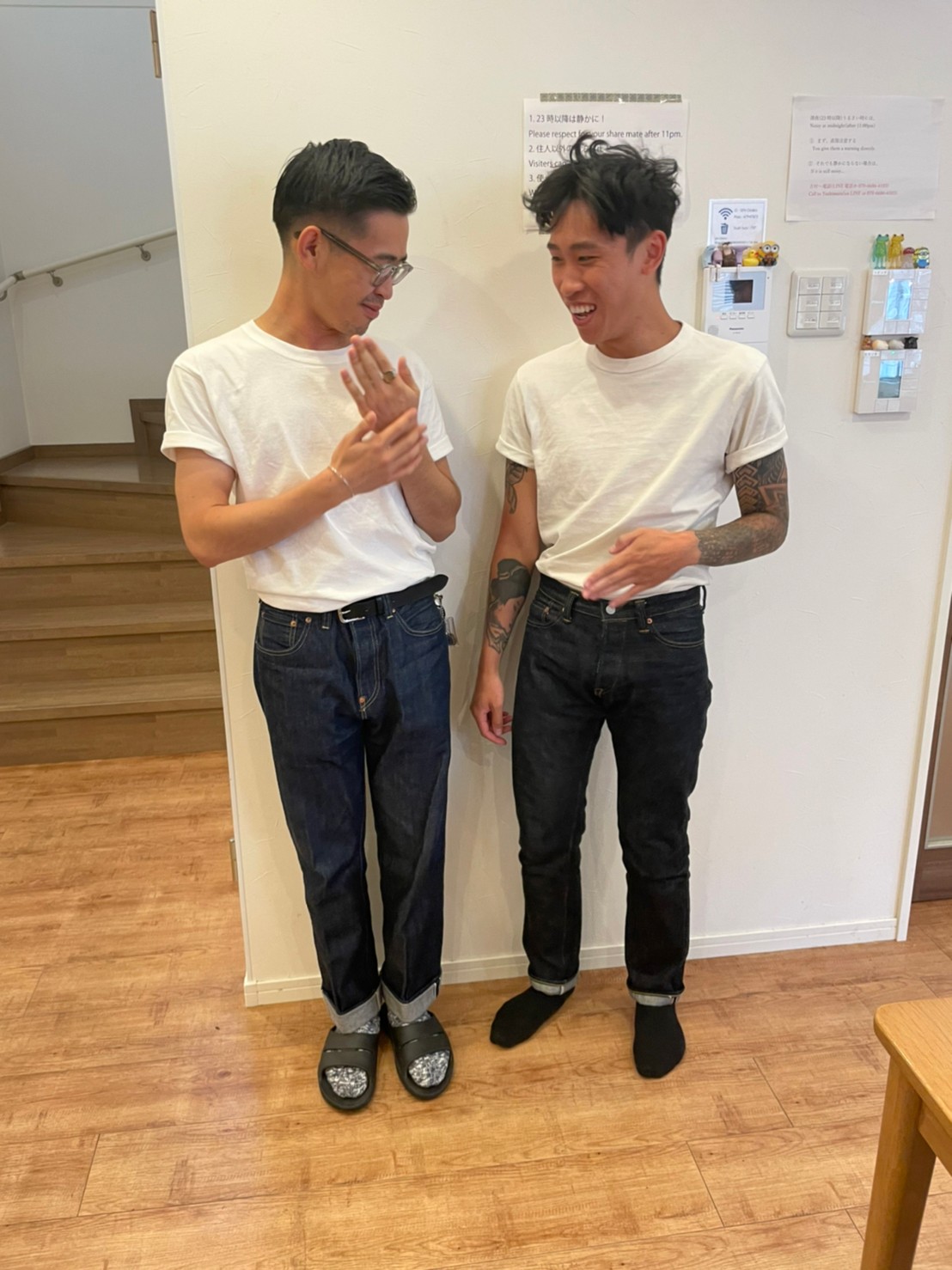 At SEN OSAKA, They came to the living room before going out.
What's that? They realized that they were exactly the same wearing.
How is that possible? They looked at each other and smiled.
So I chose this photo of a wonderful moment in their daily lives as Photo of the month.