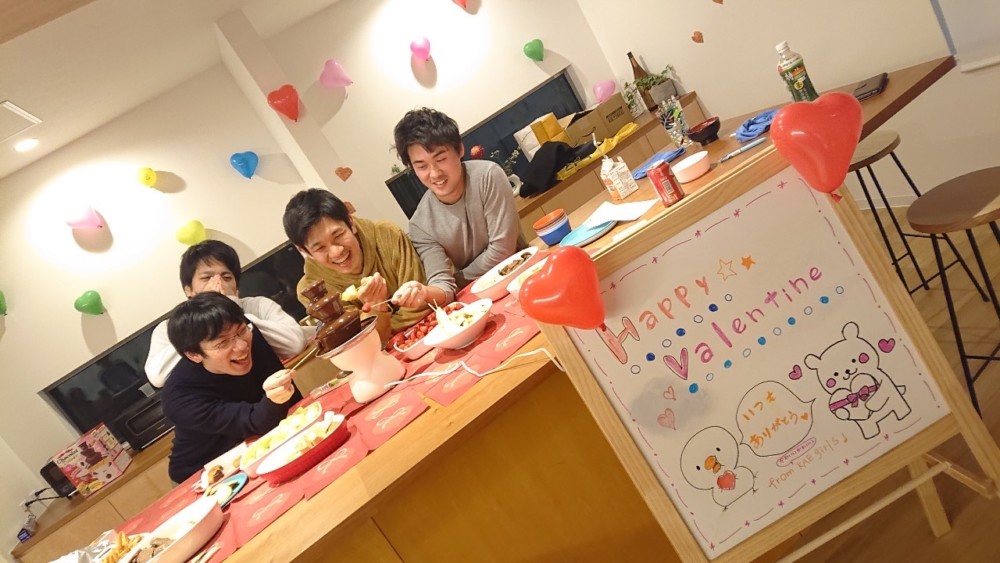 Here's a look at Valentine's Day at the share house! The men are all smiles as the ladies prepare a chocolate fondue! You can tell how much fun they're having from their big smiles!
This time, I chose this photo as "Photo of the month" because it shows the joy that cannot be contained by the smiles of the KAE men, which I have never seen them smile before.
The members of KAE love to hold events, and their ability to plan events is something that only an adult share house can do! I'm sure I'll be looking forward to each and every event.