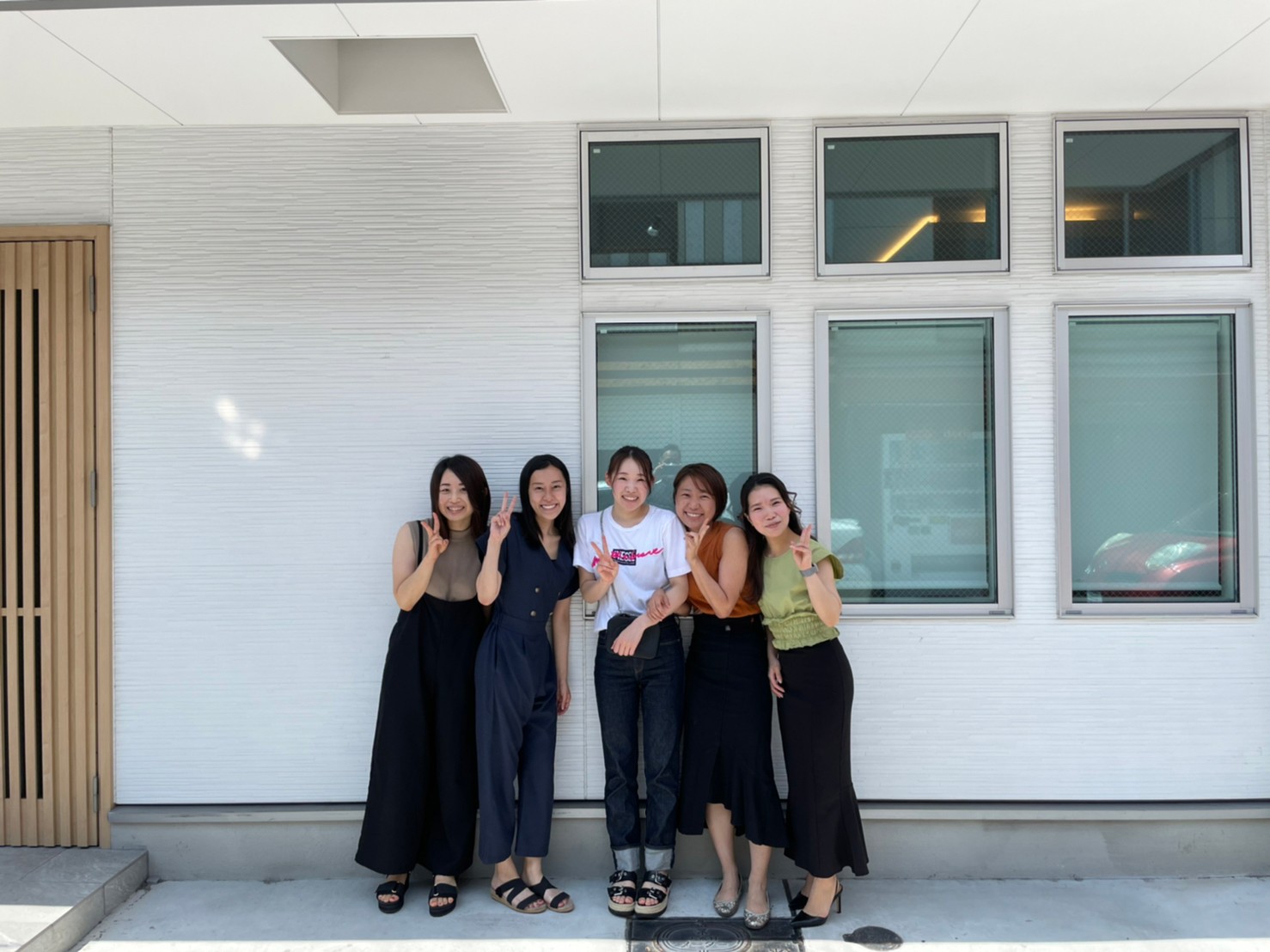 KAE OSAKA's mood-maker moving day. As one year has passed since her first time living in a share house, she's made a lot of like-minded friends. A commemorative photo of everyone with the share house in the background. You can tell that everyone really loves her! We chose this wonderful photo as one of this month's pictures.
She said with a smile, "Even after I move out, I'll be coming back to visit a lot!
We are happy to see that meeting people and living at the share house seems to have become a part of her life!