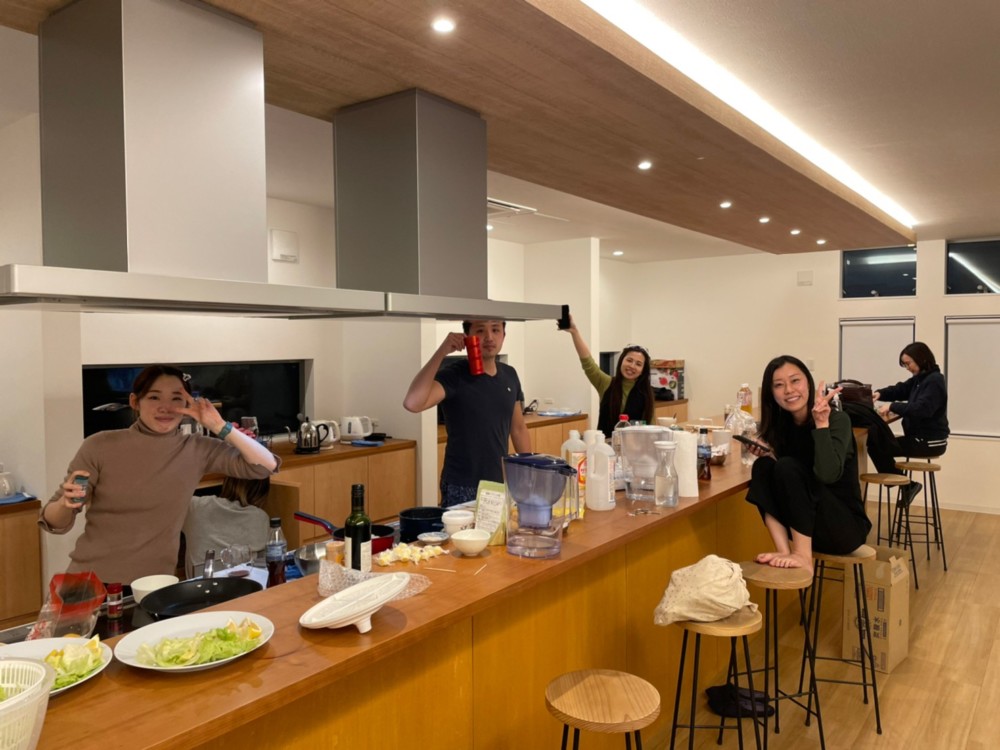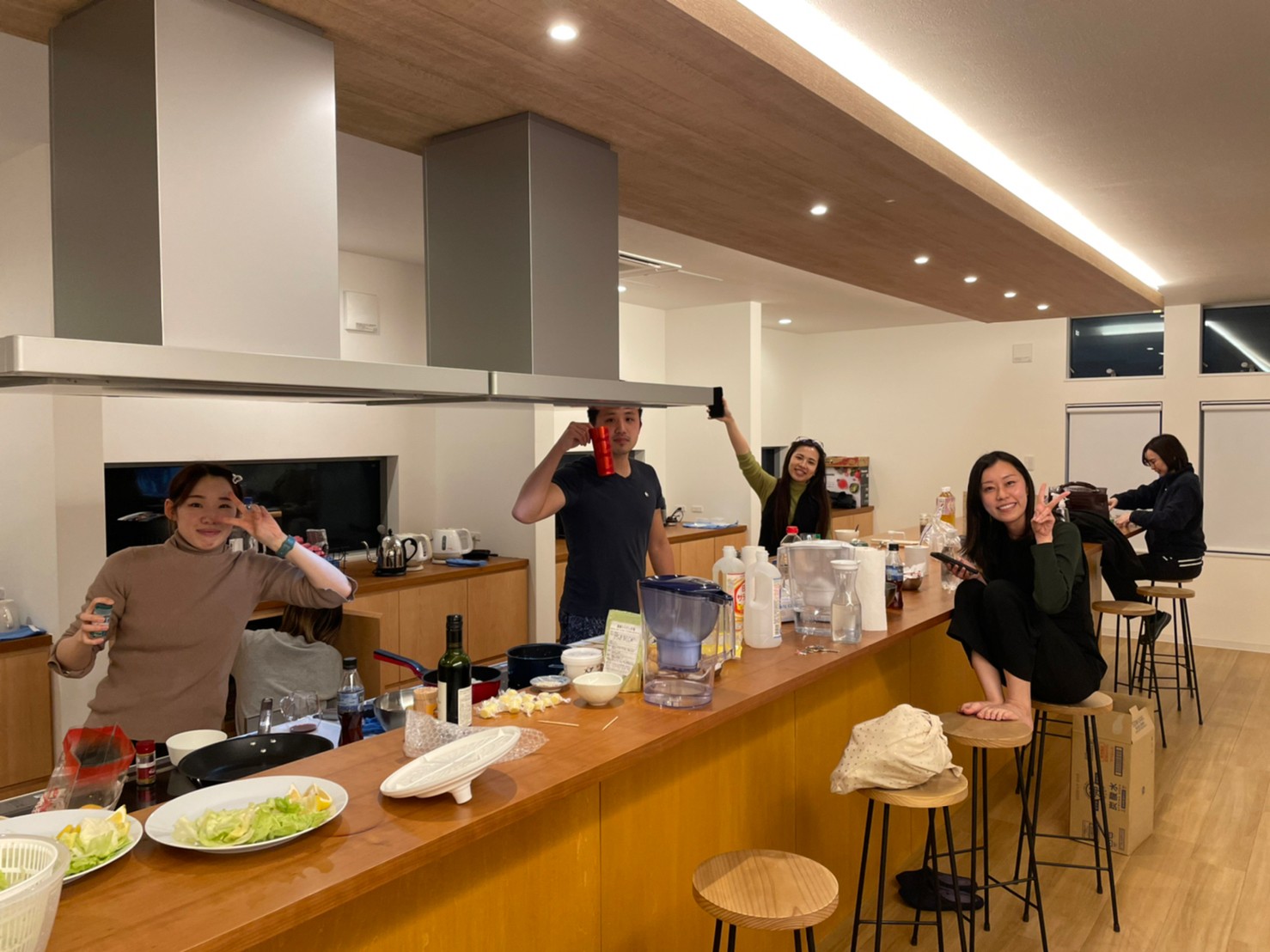 On the share house group LINE, "I'm going to make Karage today!" Everyone gathered in the kitchen.
Such a comment can be said naturally, and there are members who gather together right away. I chose this picture of KAE OSAKA because I felt the beauty of a share house in such a place!
Those who cook, those who provide the ingredients, and those who eat.
The fact that each person is in charge is part of what makes this share house unique.
Hope you can get a feel for the TESEN share house!