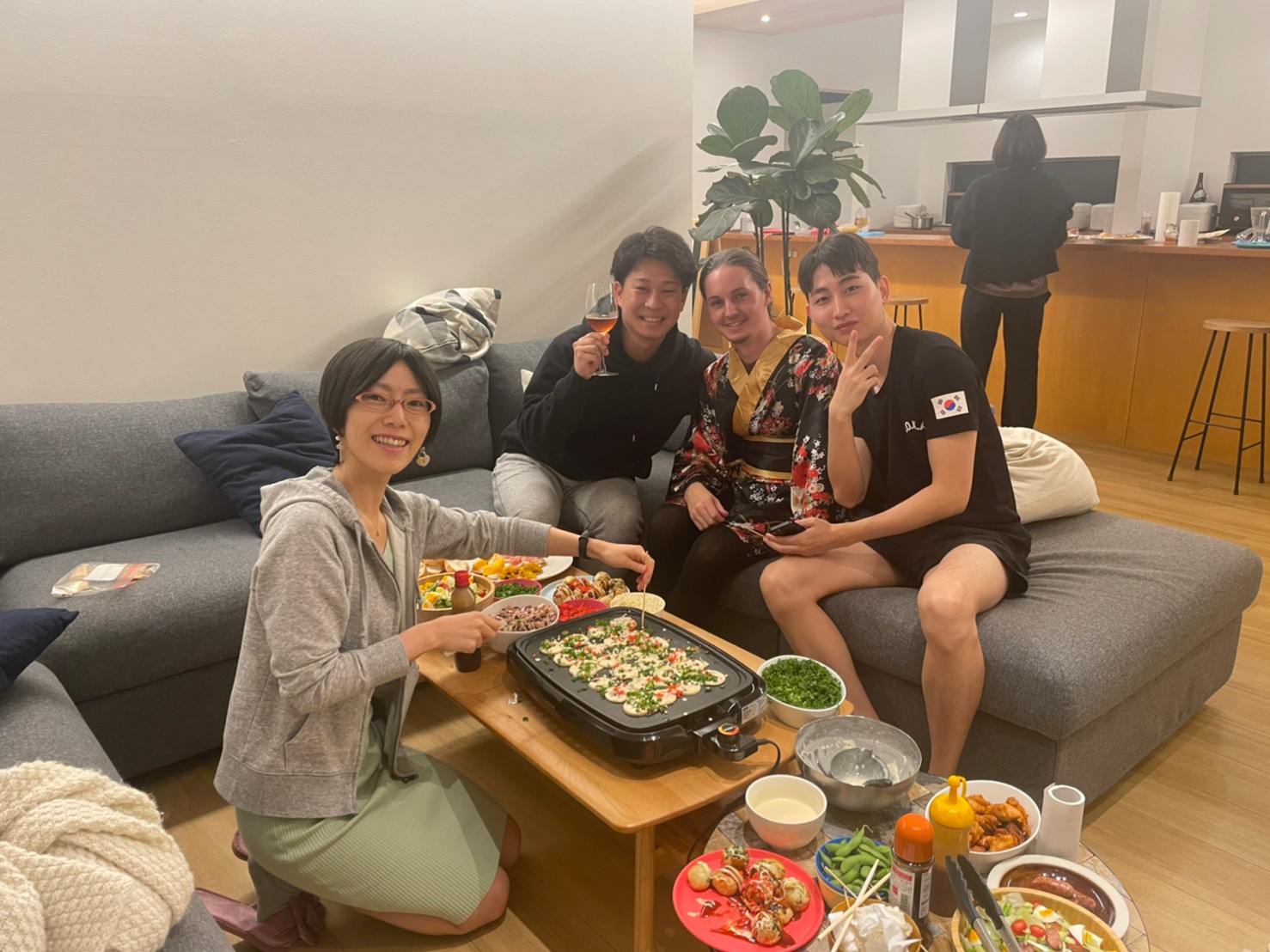 Julien from France who loves Japanese culture and photography came to Osaka. The residents of KAE OSAKA who are full of hospitality, organized a welcome party for him. Jinho from Korea who is proficient in languages, to help Julian communicate! That alone is a wonderful sight.
I know you may be a little anxious about living in a foreign country, but with a share house, there's no problem at all! If you have any problems, your share mates will always be there to help you.
I believe that share houses are not only a place to live, but also a place to "connect" and "meet people" which is the most appealing aspect of share houses. I've chosen this photo as this photo of the month because it's filled with such charm.