The town where KAE OSAKA is located.
SENBAYASHI Omiya
The sign above the entrance is really cool!
I still don't know the correct answer to the written word, though.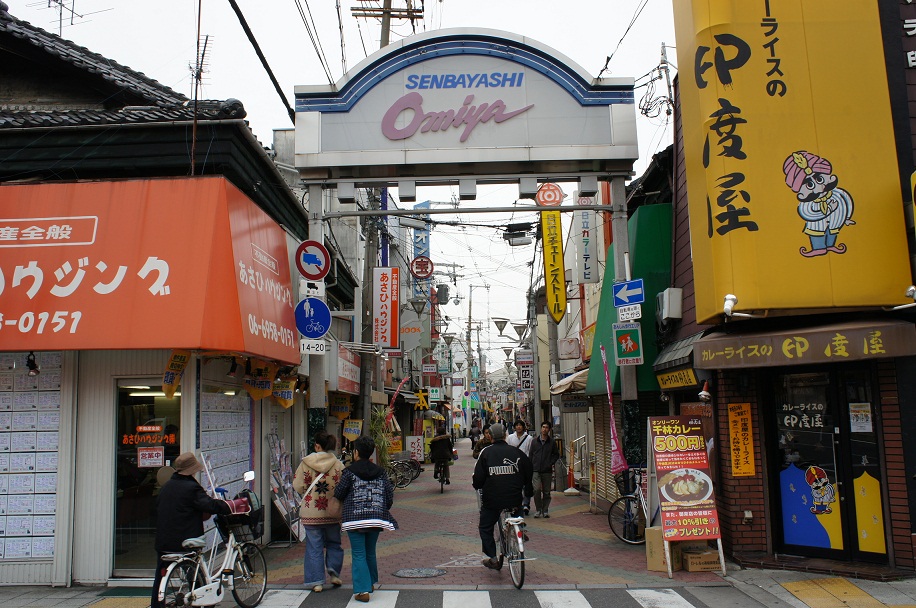 Well, shopping streets, bicycles and anti-snatching nets
Three must-have items to give a downtown Osaka feel.
It's not a bad place to live. By the way, Asahi-ku, where KAE OSAKA is located, was ranked 4th (out of 24 wards) in the city as the safest district.
That's right! The Senbayashi-Omiya Shopping Arcade has grown to this point with these three sacred objects!
This shopping arcade is actually open to cars, too.
Cars, bicycles and pedestrians come and go in this shopping street.
It has a downtown Osaka feel to it, and it seems to have a little Asian heat to it.
I'd like to go on a trip abroad soon, wouldn't you say?
【An introduction to the hospitable shops in the Senbayashi-Omiya Shopping Arcade!】
Eight one, a Malaysian diner with authentic cuisine prepared by a father from Malaysia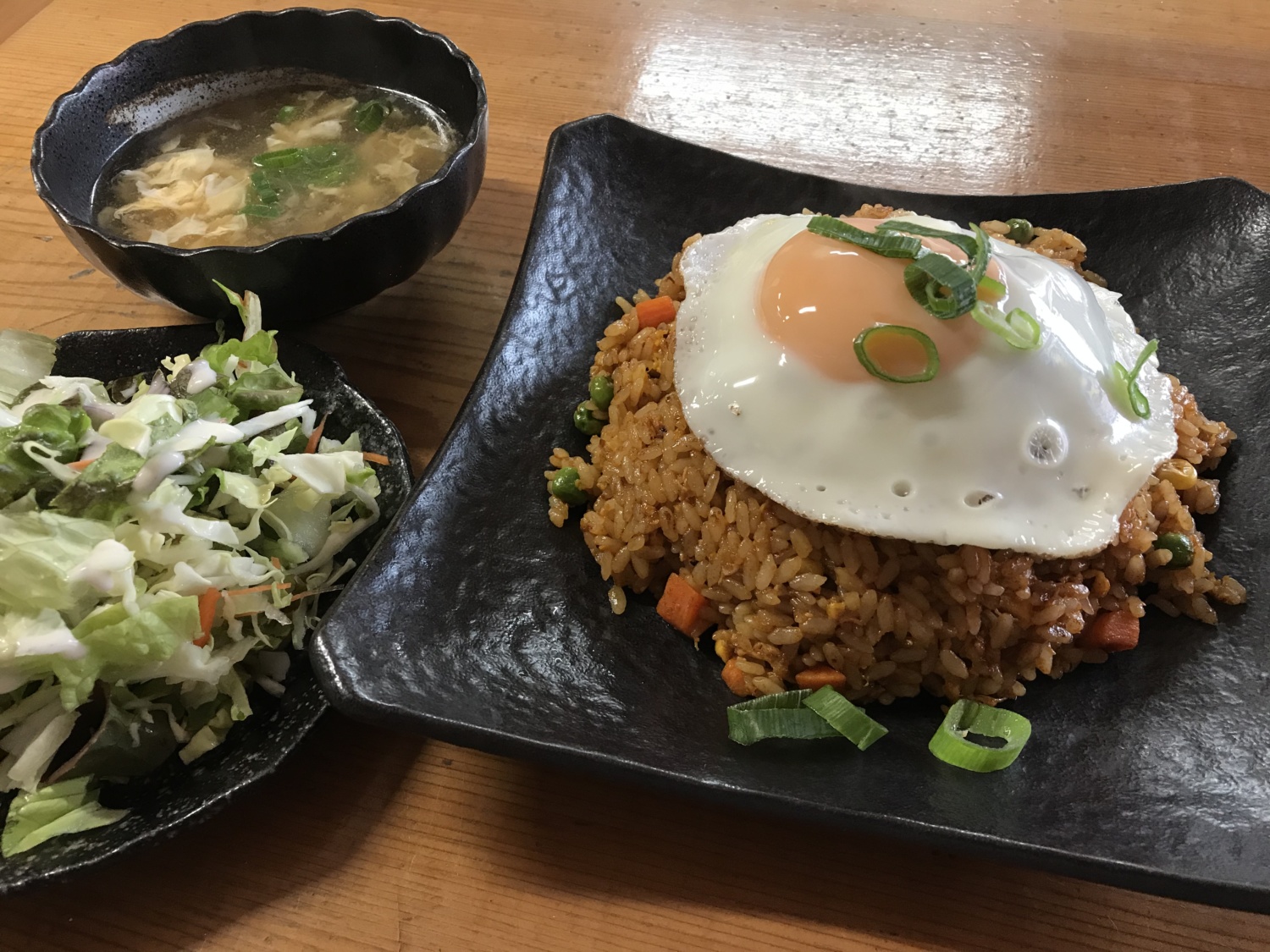 Just across the street from Share House KAE OSAKA. Just two steps from the entrance, you can eat authentic Malaysian food at his father's "Malaysian Restaurant Eight one." This restaurant opened in the summer when construction of KAE began to progress. The menu is authentic. The famous "nasi goreng" and "mee goreng", the "nasi lema", which is said to be a dish that allows you to enjoy Malaysian multi-ethnic cuisine in one dish, and the "fried seafood thick noodle", which is a standard noodle dish at Malaysian food stalls, are all very interesting.
Omelet rice that fills the heart, "Cafe Roman".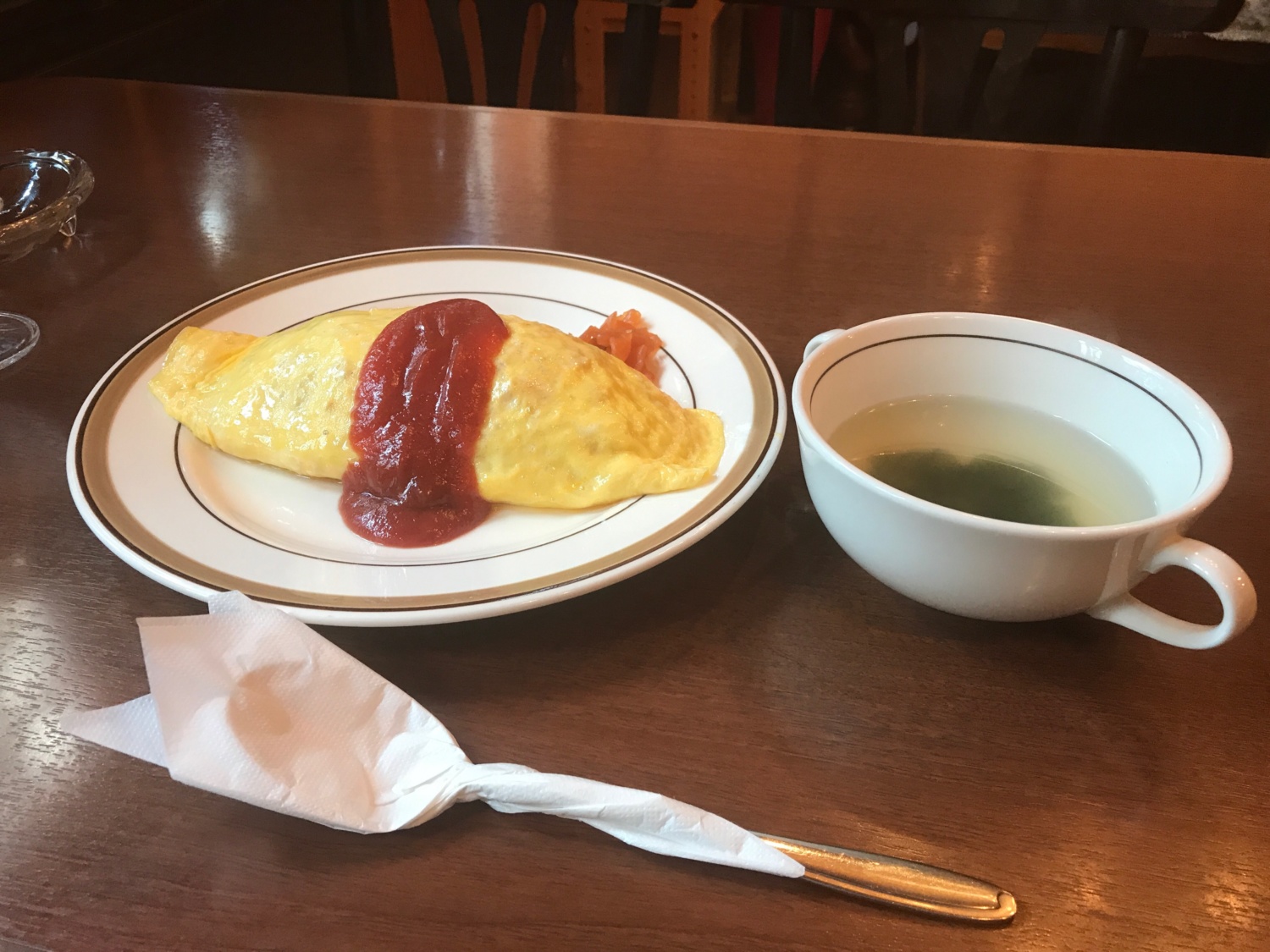 Leaving Senbayashi-Omiya Station, on the way to share house KAE OSAKA, you'll find Cafe Roman.
Stopping to take a look at the adorable shop, we took a look at the decorated menu, and found a morning set for 350 yen and a lunch service yakiniku set meal for 680 yen. The prices are so reasonable that it's hard to believe it's from the 2030s. Roman" is a cafe that will fill your stomach and your heart. I don't want to tell you about this place, but you should definitely try it.
A dream lunch indeed! Grill Shimada.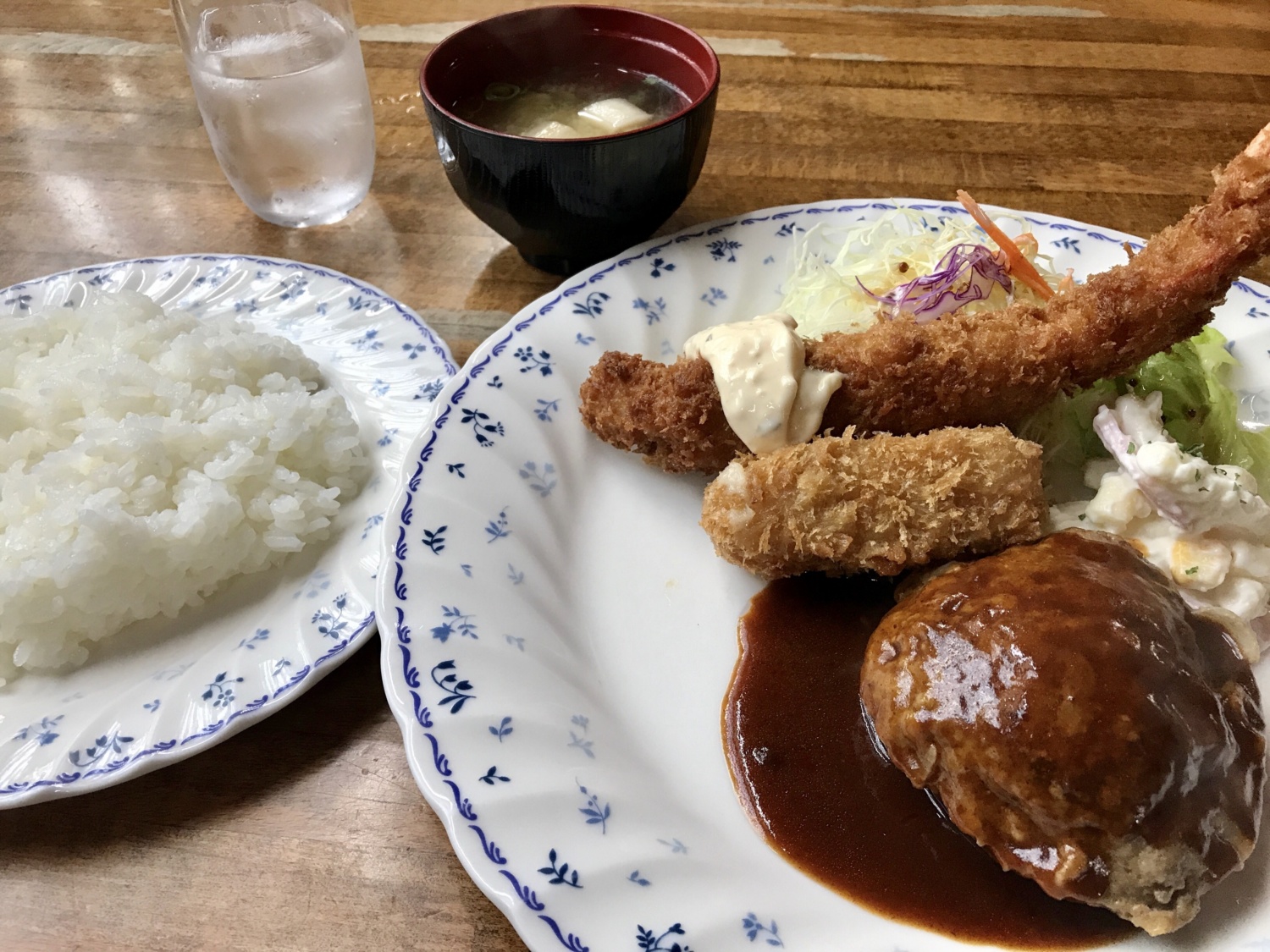 お店の右側では揚げ物のテイクアウトも出来ます。これはもう、絶対美味しいやつ。
メニューは豊富で、「ビフカツ定食」や「ハンバーグ定食」などザ・ 洋食なものもあれば、「あみ焼き定食」や「焼肉」など男性が好きそうなガッツリしたものもあります。私の目の前に出て来たまさにドリームランチ。ハンバーグは肉汁たっぷり、大きなエビフライは食べ応え満点。食レポがもっと上手くなりたいと思う私。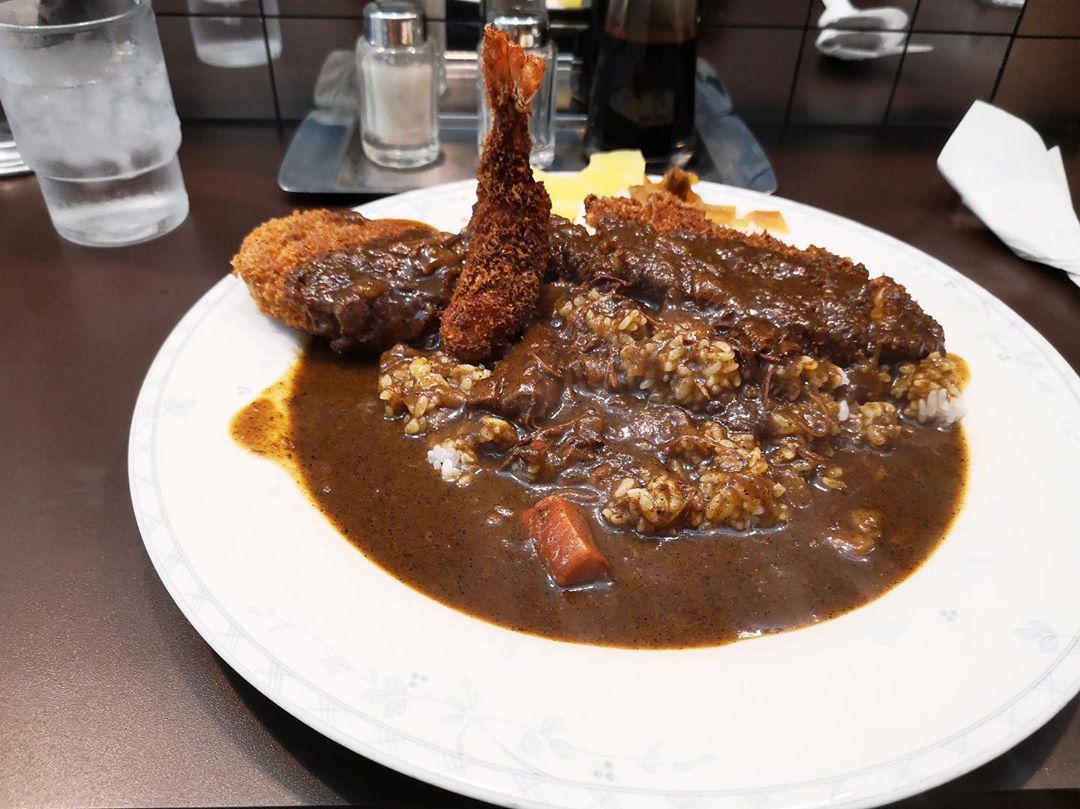 On the right side of the restaurant, you can also take out fried food. This is an absolutely delicious one.
There is a wide variety of dishes on the menu, some of which are western style, such as the beef cutlet set meal and hamburger steak set meal, and others are more gutsy, such as the amiyaki set meal and the yakiniku set meal, which men seem to like. The dream lunch that came out in front of me. The hamburgers were full of gravy and the large fried shrimp were filling. I want to get better at food reporting.
Cafe "Oinaina" where you can eat Ise Udon noodles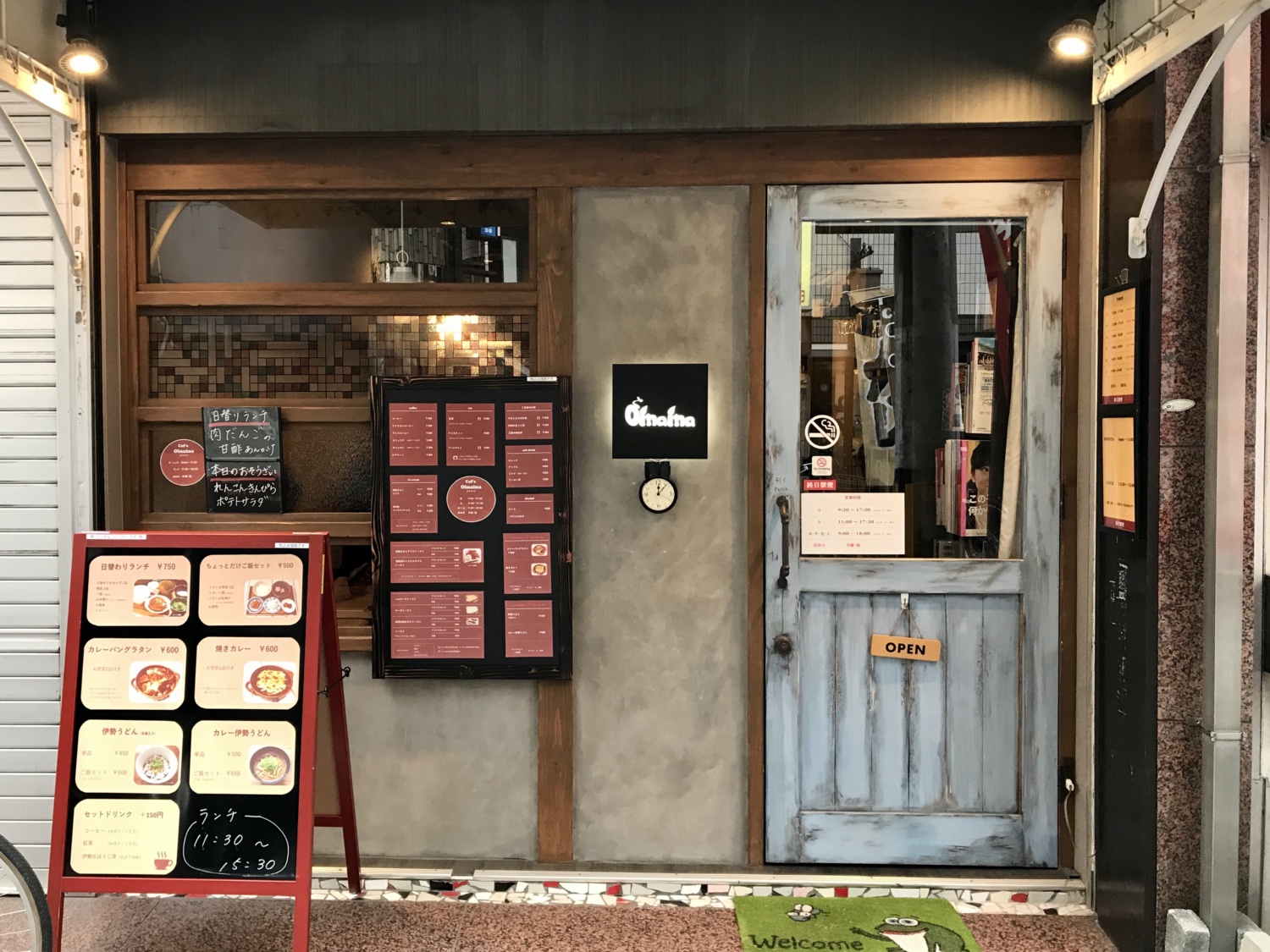 Cafe Oina is located a little bit off the main street in the shopping district, and it has a cute little appearance. Taking a look at the menu at the entrance, you'll see that there are six different types of lunch items on the menu. The daily lunch (750 yen) is the "Sweet and sour meatball with sweet and sour sauce". Hmm? "Ise Udon"? Ise Udon is the local udon in Mie Prefecture. It's interesting that you can eat Ise Udon in Senbayashi. I was very confused, but I wanted to have white rice that day, so I ordered the daily lunch. Next time, let's try the Ise Udon.
It's a ramen shop, but a teishoku-ya? Ramen Taisho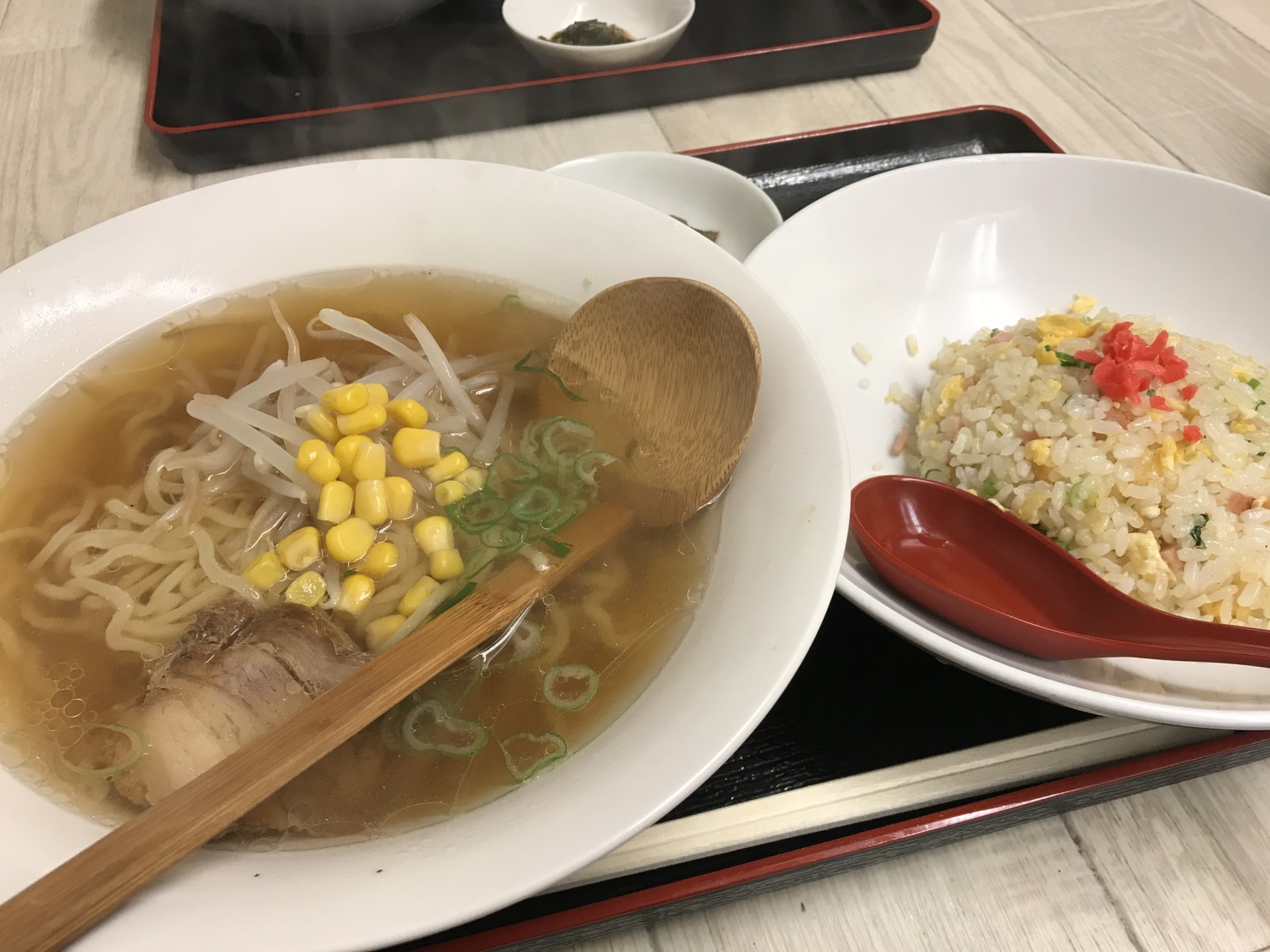 When I walked in and looked at the menu, I saw that it was a karaage set meal? "Tonkatsu Teishoku"? And the "ham and egg set meal"… I wonder if we're in a set meal shop and not a ramen shop? There are also a variety of other menu items on the menu. After staring at the menu for about 10 minutes, we decided on the "Ramen and Fried Rice Set" (730 yen). The ramen comes in salt, miso, tonkotsu (pork belly), and soy sauce, all of which are all-star options. It's amazing that they make all of these here!
KAE OSAKA is becoming a part of the Senbayashi-Omiya shopping street.
We hope it will be recognized as a new spot in the shopping district.