This is SHU, the management staff of Osaka Share House.
I work in a share house, and I'm writing a series of novels at my leisure.
"What kind of place is a share house? "What kind of life can I expect?
I'm writing this novel for those who are wondering.
It's a fictionalized version of non-fiction.
Would you like to take a look at life in a share house with me?
I hope that the wonderful things that happen in a share house will reach as many people as possible.
I hope to bring a rich life to as many people as possible.
|Previously…
---
It's October and all my handkerchief does is wipe the sweat from my forehead.
The mornings and evenings are cool.
The fan is looking at me, waiting for its turn, which probably won't happen this season.
An aloha shirt I bought on a trip to Okinawa catches my eye.
It's an aloha shirt with various shisa looking in different directions.
I bought it there because I thought, "I can wear it as an everyday shirt back in Osaka.
I haven't worn it since I came back to Osaka.
"I thought, "I can wear this when I go to the beach in summer.
I can't wear it at all.
I don't want to be the woman who wears an aloha shirt to the beach.
Since these aloha shirts with nothing but memories are taking up space in my closet, I decided to change my clothes here.
Since moving into the share house, I've been sending clothes to my parents' house once every six months that I won't be wearing for the next six months.
My room is a 6 tatami mat room.
I can't keep enough clothes for the whole season. The four seasons in Japan can be annoying sometimes.
I remembered that my Filipino share mates were excited about wearing outerwear.
In the Philippines, where it's summer all year round, it's short sleeves, short pants, and beans all year round.
It's like they don't have a chance to wear outerwear.
I don't think there are many people in Japan who get so excited about wearing outerwear in the fitting room of Uniqlo.
She wears outerwear even when it's a little hot, and goes to the convenience store.
When it snows, it's not so bad.
I took a lot of pictures of the snow with my phone, which is as big as my face. She grabs it. Eat it.
They enjoy the snow more than any other kids in the park.
Short sleeves, short pants, and beans. It's easy to dress the same way all year round, but somehow I feel like the range of fashion is a bit limited.
I wonder if the fashion magazines in the Philippines run summer specials all year round.
I didn't even know that it was summer all year round in the Philippines until I came to the share house.
I felt like a bellbird was beginning to chirp outside.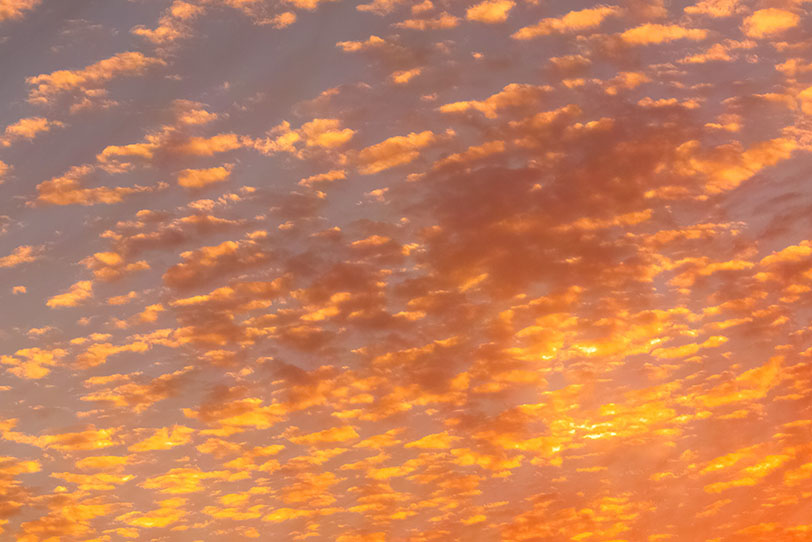 For now, I'm going to start separating the clothes I don't need from the clothes I do need.
I recently bought and read a book on decluttering, but it only added one more book to my small room.
Then a Filipina wearing an unseasonal down coat came in through the door.
"What are you doing?" she said.
"I said, "I'm changing my clothes.
"Changing clothes? She nodded her head.
"I said, "I'm changing clothes that I won't wear for a while and clothes that I'll wear when it gets colder.
"Oh, that's weird. She looked at me strangely.
I guess they don't have a change of clothes in the Philippines.
She looked at the clothes that were not fully packed in the box and wanted to say something.
"What are you going to do with them? She said.
"Hmmm. I don't know."
"You're not going to wear it?" She asks.
"No, I don't."
"Can I wear it then?
"Yes, you can!"
She lined up the rest of the clothes from the box and happily picked them out.
Then the other share mates started to gather.
There are five people in a six-tatami room.
For the moment, I lay out the clothes in the hallway.
Everyone was looking at the items.
A little flea market had begun.
As a result, the luggage to be sent to my parents' house was reduced to a single box.
I hadn't worn some of my clothes since the beginning of this year, so I was able to declutter quite a bit.
In a share house, the day someone leaves the house, it becomes a flea market.
They come here to hunt for things that they don't want to buy, but would like to have.
Laundry detergent is quite popular.
I went to the living room after I had finished changing clothes.
There was a fashion show going on with the clothes I gave her.
I don't know what it means, but my dress is being worn by an Australian ex-navy man.
The ripped fabric screamed at me.
In the end, I ate dinner with everyone who wore my clothes and went to bed that day.
The next day.
The next day, as I was brushing my teeth to go to work, my Filipino girlfriend came next to me.
"Good morning," I said sleepily.
"Good morning! she said powerfully.
I rinsed my mouth, rubbed my sleepy eyes, and looked up.
I looked up, rinsed my mouth and rubbed my sleepy eyes, and my eyes met with a Shisa that I had seen before.
She was wearing the aloha shirt I gave her.
"That's the one I gave you yesterday."
"Yeah, yeah! This dog is so cute!
She seemed really happy and seemed to like it.
I was kind of happy. On the other hand, I regretted that I shouldn't have tried it on myself when I saw how much she liked it.
I headed to work today in a slightly happy mood from this morning.
I'm not sure if Shisa is a dog or not.
To be continued…
|Previously…